• AnneKearney • Drink • Food • MellyGardner • Piquant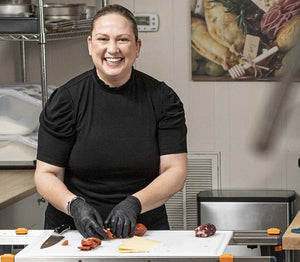 Labor statistics show women made up only 18% of chefs and head cooks in the U.S. in 2020, down slightly from 2019 after a year of pandemic-related restaurant closures. Here in the Tampa Bay area, though, more and more women are making a name for themselves in the restaurant industry by opening their own establishments, using their social media savvy to bring in new customers and making food that keeps guests (and national awards committees) coming back for more. 
On the following pages, read about four Tampa-area women chefs who are paving the way for more to follow in their...
---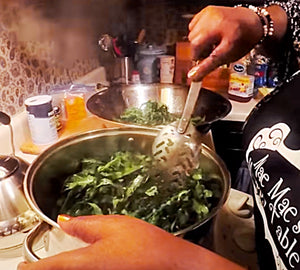 I saw this recipe by Mae Mae's Happy Table on Youtube and I was so excited because her recipe for fried collard greens was almost like my grandma's. Mae Mae is a delight to watch and makes this down-home Southern delicacy with the utmost care and knowledge. Just looking at how Mae Mae preps and carefully puts this recipe together, there is no doubt she is a seasoned pro who has been making delicious soul food her entire life. If you follow her step by step method, Mae Mae will not steer you wrong and your end result will be...
---
• DinnerIdeas • Food • KitchenTools • Sd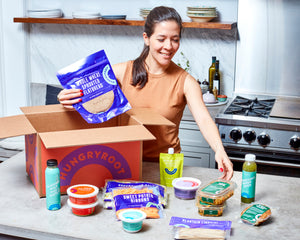 Parents are wearing every hat right now, so why not leave the cooking to someone else for a change? When you order San Diego meal delivery, you can toss that apron to the wind! We've found a bounty of prepared (and quick prep) meal delivery services in San Diego that drive delicious eats right to your doorstep. Read on to feast your eyes on our favorite local meal delivery and give yourself a break today. photo: Hungryroot Hungryroot Hungryroot is an online grocery service that delivers modern, healthy food with recipe and meal planning support. Hungryroot's mission is to help...
---
• FamilyRestaurants • Food • Temp
Now that we're spending a lot of time dining at home, it's fun to try out new delivery and takeout options, especially when the kids can pitch in on the cooking. Lots of our favorite Bay Area restaurants are offering DIY dinner kits of menu favorites and family meals that will stretch your dollar. Support our local restaurant community and plan your next dinner to-go today! #FamilyRestaurants #Food #Temp-sf-feedhttps://redtri.com/san-francisco/bay-area-takeout-restaurant-delivery/
---
• Food • GreenHatGin • NewColumbiaDistillers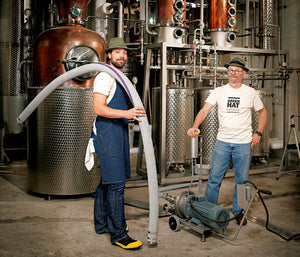 New Columbia Distillers, the maker of Green Hat Gin and Straight Rye Whiskey, has been acquired by mega-spirit company MGP Ingredients. When John Uselton and his father-in-law Michael Lowe launched the distillery in 2012, no one had been legally distilling alcohol in the District since before Prohibition. In the years since, they've expanded sales to […] #NewColumbiaDistillers #GreenHatGin #Food