• Decor • Easter • Easy • Home • INSPIRATION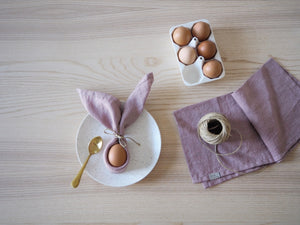 My plans for Easter decorations this year has changed completely with the current situation we are in, as probably most of you can relate to. I was hoping to buy some new decor since this is the first proper Easter in our new home after it was finished, but now I can't which is totally fine. So instead, I decided to be a little creative and use things I could find in my home to at least get a little bit of an Easter feeling. I used linen napkins from Magic Linen which are available in many different colours and...
---
• Easter • FamilyLife • LittleKids • ParentingTipsAndAdvice • PersonalEssay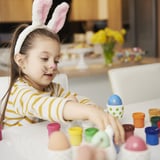 This year, our family won't be celebrating Easter like we usually do, because churches and restaurants are closed down and our city's shelter in place order prevents us from visiting with friends and relatives. Even though we can't participate in our beloved Easter traditions, like an egg hunt with our daughter's friends, spreading out a picnic blanket in the park, and greeting our friends and neighbors with hugs and kisses, my husband and I have decided that we will keep the spirit of Easter alive, even during a pandemic. Due to schools being closed, I am currently homeschooling my preschool-age...
---
• alldressedupandnowheretogo • art • artistsofinstagram • astoria • astoriaqueens • blacklightartists • bloodymary • bonnetparade • breeches • bunnyglam • contagious • coronameanscrown • coronavirus • covid19 • covidcouture • distancedeasterparade • easter • easter2020 • easterathome • easterbonnet • easterinthetimeofcorona • easteronfifth • easterparade • easterparade2020 • easterparade2020_virtual • easterpromenade • fashion • fifthavenue • fluorescent • look2 • neon • nyc • nycartists • ootd • pandemicchic • paperart • papiermache • quarantine • quarantineaster • quarantinefashion • remixshoes • samaralandtv • susansaasmillinery • transmittable • truevintage • vintageootd • virtualeasterparade • washyourhands • wearableart • yellowpinkblue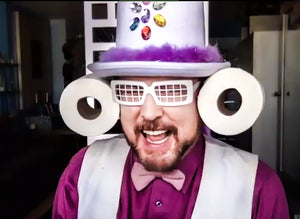 New Yorkers didn't let anything stand in the way of serving some Easter lewks. Each year, hundreds of people take to Fifth Avenue in their springy attire and outrageous bonnets on Easter Sunday, and with things a little different this year, two groups took the tradition online. Organizers with the Stonewall Community Development Corporation hosted a "promenade-in-place" community Zoom event with approximately 300 attendees, while The Fifth Avenue Association asked people to dress up in their most creative, home-crafted Easter outfits, for a virtual parade on Instagram. The Promenade-in-Place event recreated Fifth Avenue with "strolling music" and Fifth Avenue and St. Patrick's Cathedral zoom backgrounds and had a Bunny Hop...