• 20 • 2020Elections • DonaldTrump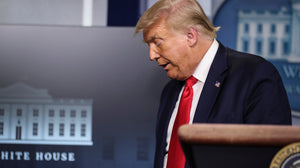 In Private, Aides Say He's Planning for Life After Presidency. For weeks, President Donald Trump has repeated again and again, falsely, that he won the election, and that Joe Biden has only been named the president-elect because of widespread voter fraud and media bias. On a call with G-20 world leaders on Saturday, Trump even said he looked forward to working with the group for a long time, suggesting once more that he doesn't expect to leave the Oval Office anytime soon. But privately, according to a report by the Washington Post, close aides to the president say that Trump...
---
• 2020Elections • Corruption • FakeNews • FoxNews • MoneyInPolitics • PaloAltoMafia • Politics • StopTheBias

Make Money. Maybe Not in That Order. On the night of the 2020 Iowa caucuses, Brad Parscale, President Trump's campaign manager and technology guru, arrived at an elementary school on the outskirts of Des Moines. With attention focused on the hard-fought Democratic contest, Trump sought to steal a bit of the spotlight by displaying total dominance over his no-hope opponents. As part of the process, each GOP candidate had dispatched someone to caucus sites around the state's largest city to speak on their behalf. For some 100 voters in suburban Urbandale, it was Parscale. A 6-foot-8-inch Texan with a red...