• Costumes • Fashion • Halloween • Shop • Tips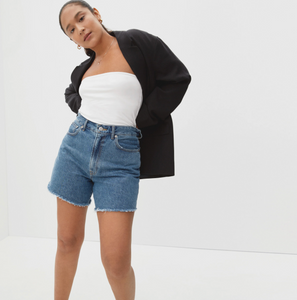 s If you're anything like me, you follow the lazy girl's guide to finding a Halloween costume. In other words, you'd like a costume to basically materialize out of thin air, but you'd also like said costume to be incredibly clever. That's not asking too much, is it? Luckily, denim is the answer to our easy-but-cute costume conundrum. There are tons of Halloween costume ideas using blue jeans you can try out this year without anyone knowing you totally half-assed it. As much as I'm all about throwing on a white sheet with some cut-out eye holes and calling it a...
---
• COUPLE • FASHION • INVESTMENT • MYSTYLE • SPRING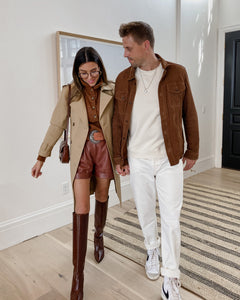 They are amazing quality and such a gorgeous color – they are one of the pieces I most look forward to wearing! Leather shorts are surprisingly simple to style but I wanted to share 4 fresh ideas for how to wear them: Pin It Pin It Pin It SPRING LAYERS DETAILS: LEATHER SHORTS (UNDER $30 VERSION HERE) | BROWN SWEATER | TRENCH (UNDER $100 VERSION HERE) | CROSSBODY | BLUSH BELT | BOOTS | BLUE LIGHT GLASSES | TWISTED HOOPS | GOLD RING CODY: WHITE SWEATSHIRT | WHITE TROUSERS | BROWN JACKET | WHITE NIKES On a cooler spring (or...
---
• BeachVacationOutfits • Fashion • Lifestyle • WhatToBringToTheBeach • WhatToWearToTheBeach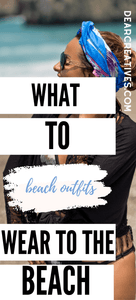 I think you will love these outfit ideas. We are always heading to the beach for fun and thought we would share some of our favorite things and must-haves to bring and, beach outfits for women. Beach Outfits If you don't live near the beach and are taking a vacation we hope these must-haves for the beach and outfit ideas for what to wear to the beach will help you get the perfect idea of what you need to wear (and bring). Beach Bag Must-Haves Don't forget to fill your beach bag with these must-have items! Sunscreen (Our favorites SPF...
---
• Fashion • Jeans • Shop • Tips • Trend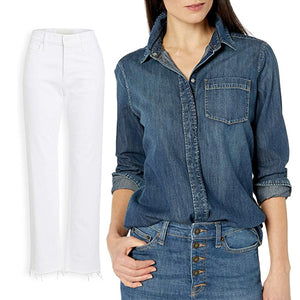 Denim on denim: It's a tricky beast. When done correctly, it looks amazing—but one minor misstep and you can wind up with a situation similar to the Justin Timberlake/Britney Spears debacle of 2001. Luckily, there are some denim-on-denim rules to follow if you want to avoid a double denim nightmare, and we've taken the liberty of laying them out below. Something about the double-denim trend—often referred to as a Canadian tuxedo—feels innately wrong fashion-wise. Even when we see street style stars execute the look flawlessly, it can still be intimidating to try to pull it off ourselves. That said, we needn't...
---
• Actress • AnaSorys • BTS • Canadian • CatherineO • CatherineOHara • CBC • Crown • Fashion • Hair • Halo • Icon • Legend • MoiraRose • NetFlix • POPtv • Schitt • SchittsCreek • SeasonFinale • SelfPortrait • Style • Wig • WigStyling • WigStylist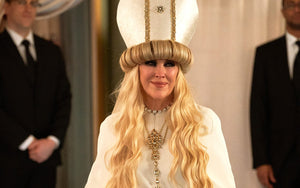 Sweeping through the town hall donning a Met Gala-worthy get-up and a knee-length wig, the moment felt like the ultimate culmination of Catherine O'Hara's character. I audibly gasped when the doors opened, a fact I unashamedly tell Ana Sorys, the lead hairstylist on Schitt's Creek who was responsible for this moment as I called to speak with her about the look. As it turns out, O'Hara was involved in the ideation of the hair. "When the script first came out, Catherine and I were talking about what she might look like for that [moment], what her hair might look like. We...