• BlundstoneBoots • FALLSTYLE • Featured • Outfits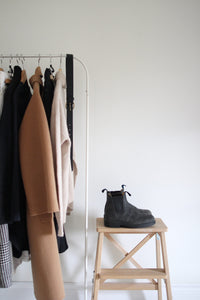 Since sharing my Blundstone Review + Styling Ideas last winter, lots of requests for an updated styling post have been coming in. It's been chilly enough to start wearing my Blunnies here in Guelph and every time I pull them on I'm reminded why they're such a crowd favourite. Bottomline is that they're warm, waterproof, well-made and wearable for a whole range of outdoor adventures. That being said, I've got to admit, I still don't think Blundstones are the most elegant boot, despite my deep affection for them. Since I wear them a lot throughout the fall & winter, I'm...
---
• FallStyle • FamilyFashion • FamilyPhotos • SlowFashion • SustainableFashion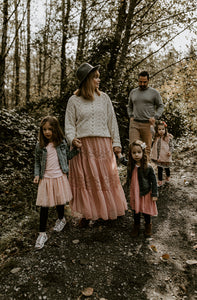 This was followed by, "I will need to buy us all new outfits." It is so ingrained in me that these type of events require fresh, new clothes. Or at least, it was. Although this is the initial thought that goes through my mind, I'm snapping out of the habits of actually going out and buying the new items. I am so please with how our family photos turned out and the only place I shopped for myself and the girls, was our own closets. The girls wore a mix of hand-me-downs and thrifted items, along with a couple pieces...
---
• BareKnitwear • CanadianBrands • FALLSTYLE • Knitwear • WinterStyle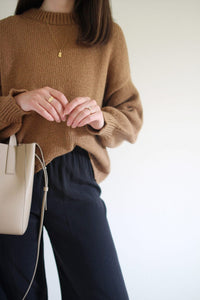 Today I'm so pleased to be sharing a deeper look at one of my favourite Canadian knitwear brands, Bare Knitwear. I'm excited to explore a few styles that I believe hit all the marks for quality, design, versatility, easy maintenance and longevity, which are key for any significant closet investment. I don't add new knitwear with one season in mind, I add it with years in mind! If Bare Knitwear is new to you I'm sharing more about this brand below and if not, then I hope you're ready to take a closer look at this season's stunning collection! I'll...