Disclosure: This post contains affiliate links. I receive a commission from my links.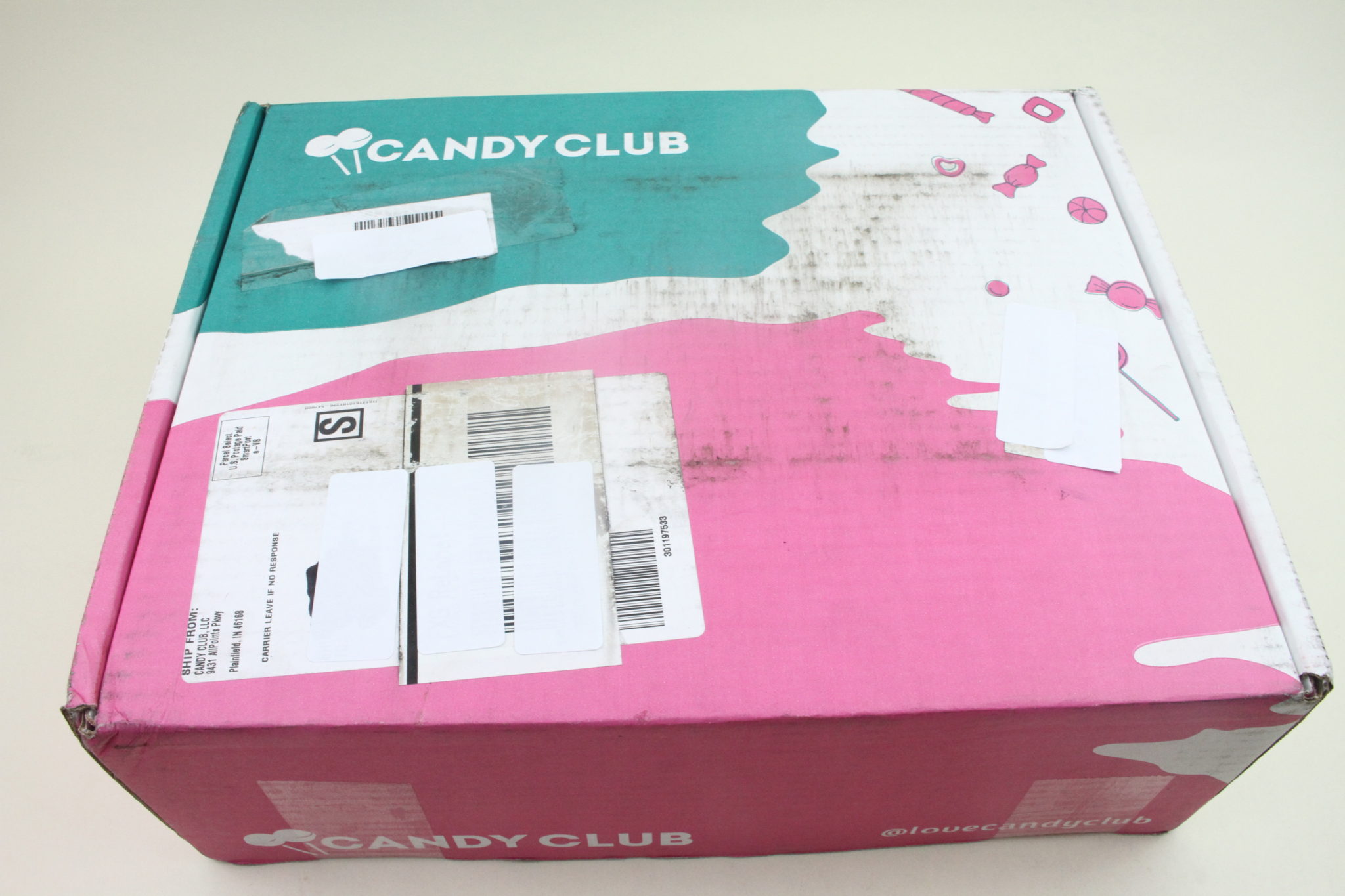 Candy Club is a candy subscription box that sends great tasting candy. Candy Club delivers a huge amount of candy each month. When you sign up, you will fill out a little questionnaire about your preferences. The Fun Box is $29.99/month contains 6, 6 oz jars of candy. The Party Box is $44.99/month (plus shipping) and comes with 6, 13 oz containers of candy. After you receive your first box, you can contact Candy Club so you can customize your box.
The Details
Cost: The Fun Box $29.99/month
What's in the box? The Fun Box contains 6, 6 oz jars of candy
Coupon: Get 50% off yourCandy Club box, just use this link.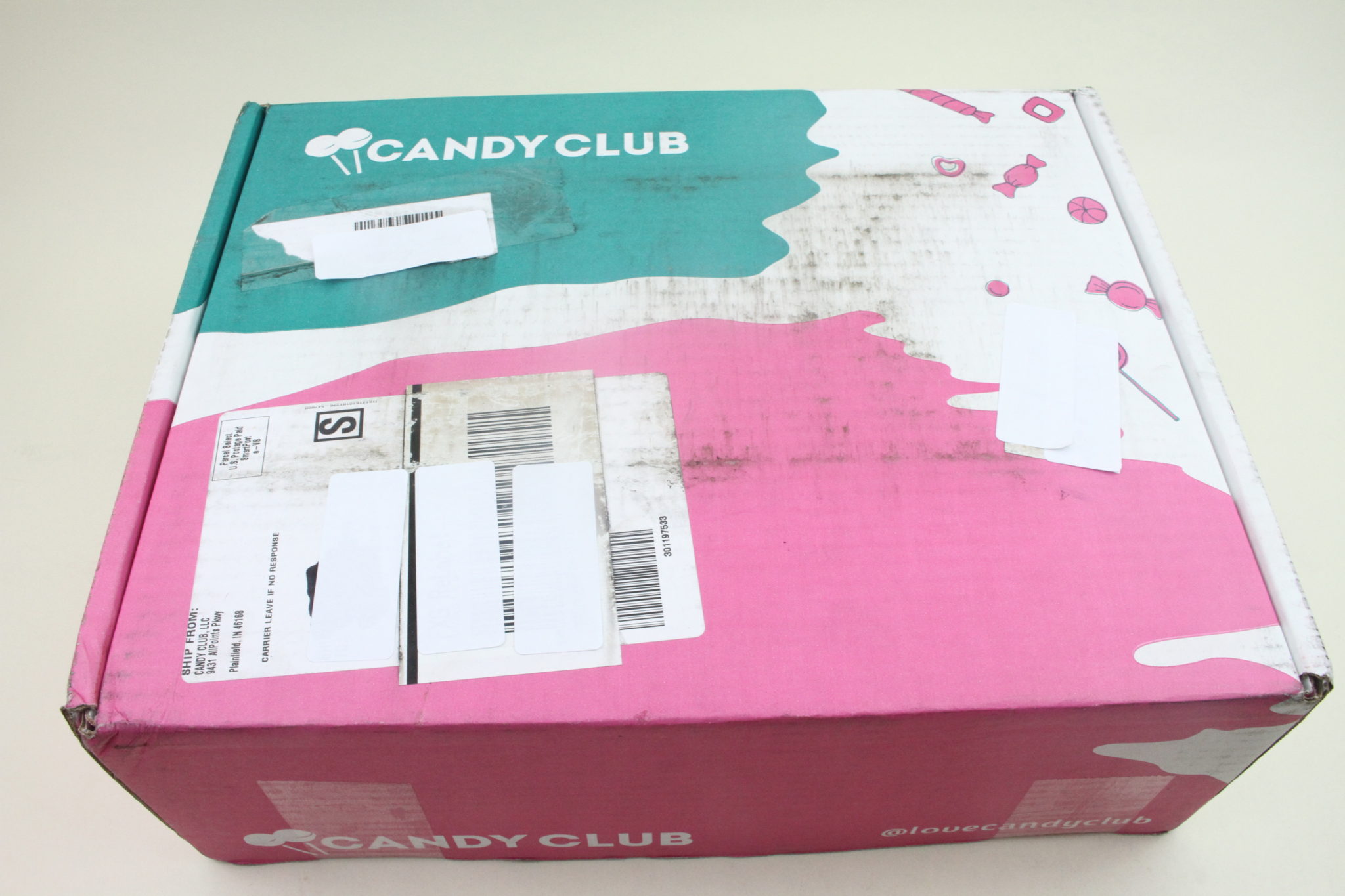 Candy Club ships in a colorful box.
Note: Candy Club messed up my box and didn't send the candies I requested. I contacted customer service and they are sending me the correct box right out. I ended up getting two jars of three different candies.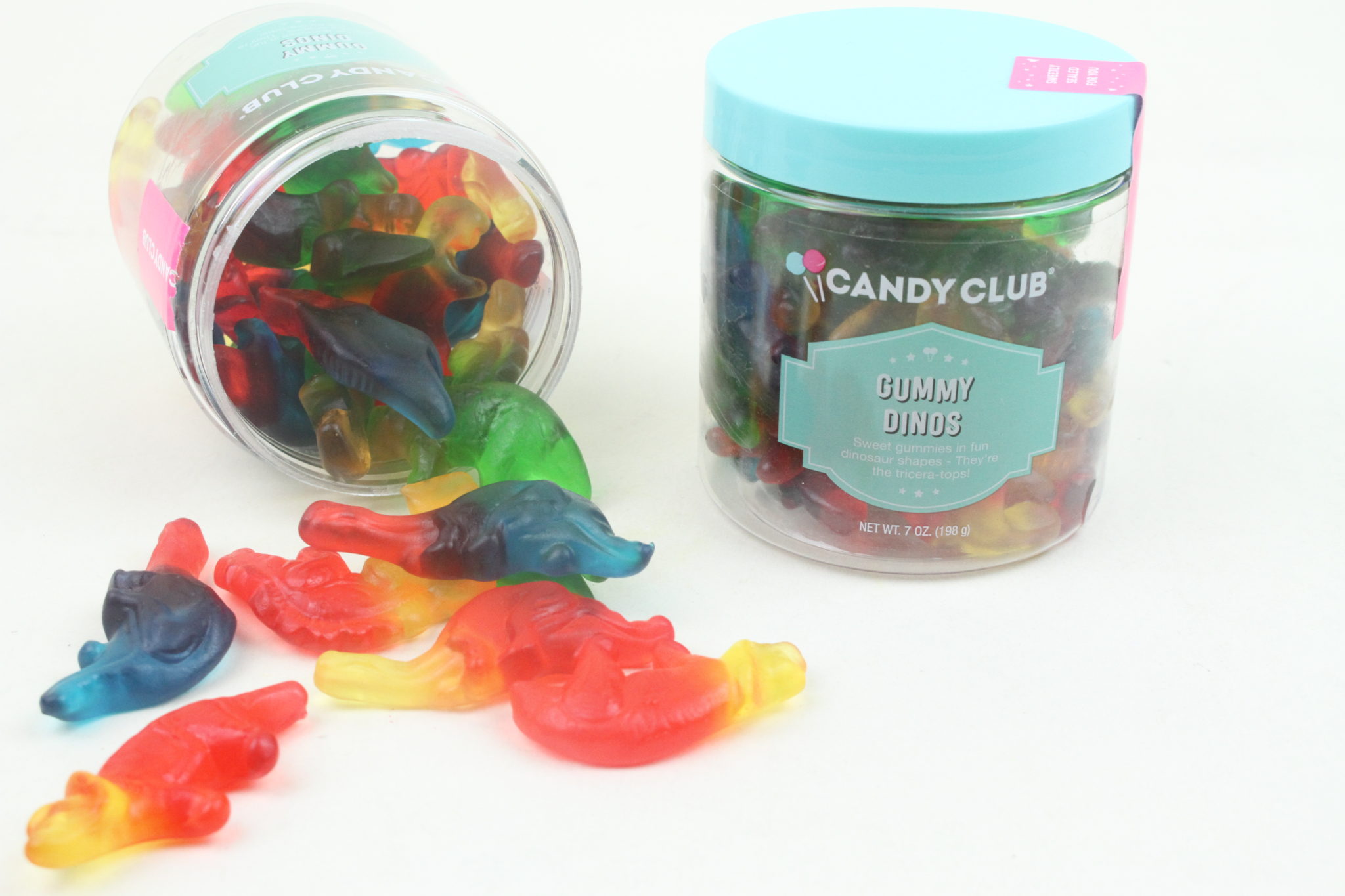 Gummy DinosSweet gummy in fun dinosaur shapes. There're the tricera-tops.As a child, I had a huge obsession with dinosaurs, so I thought these would be cool. The container contained the following dinosaurs: stegosaurus, tyrannosaurus rex, brontosaurus and triceratops.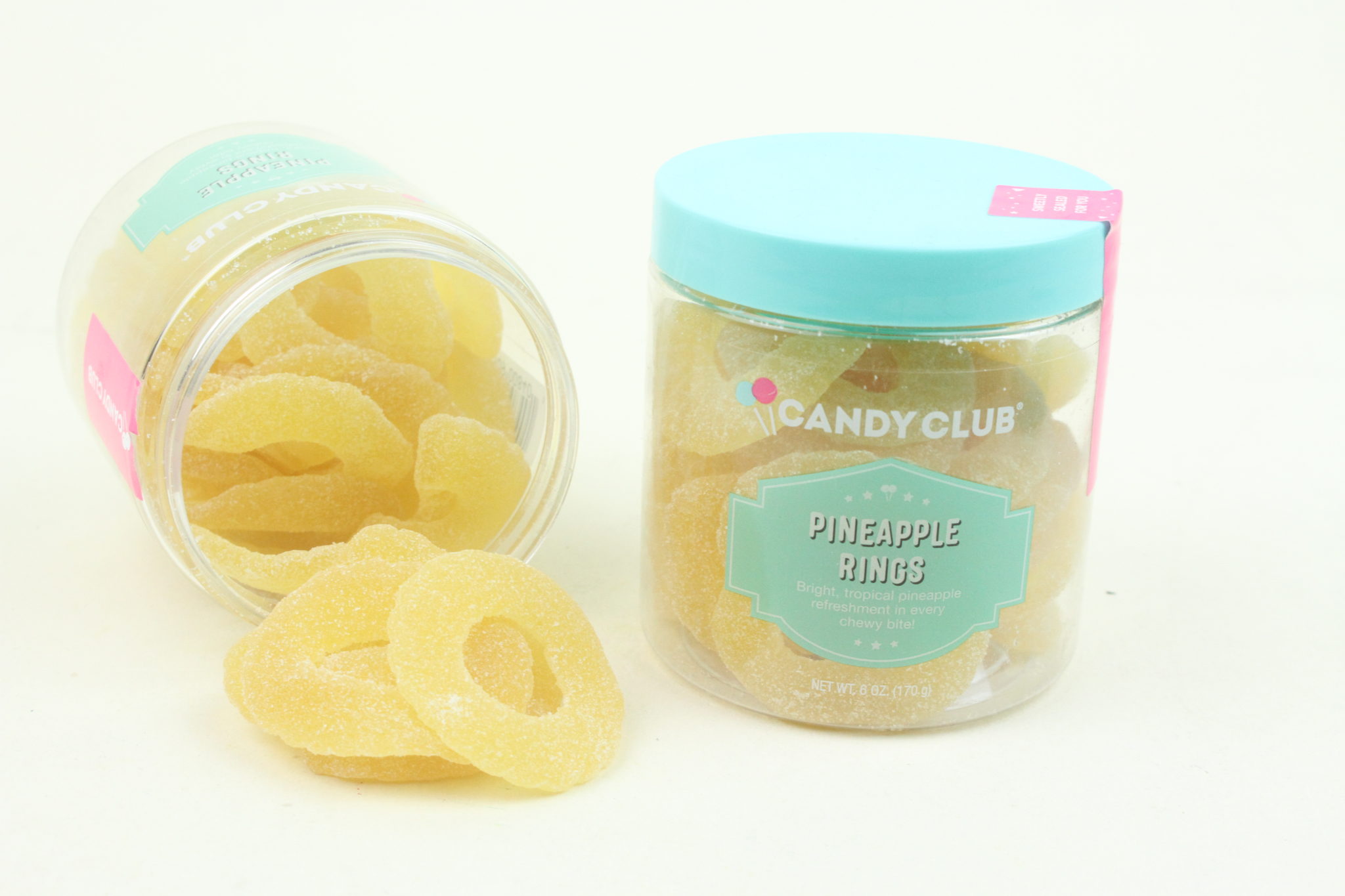 Pineapple RingsBright, tropical pineapple refreshment in every chewy bite. These are not the overly sweet pineapple rings. They are the perfect balance of tart and sweet. These were one of my favorite treats in the box.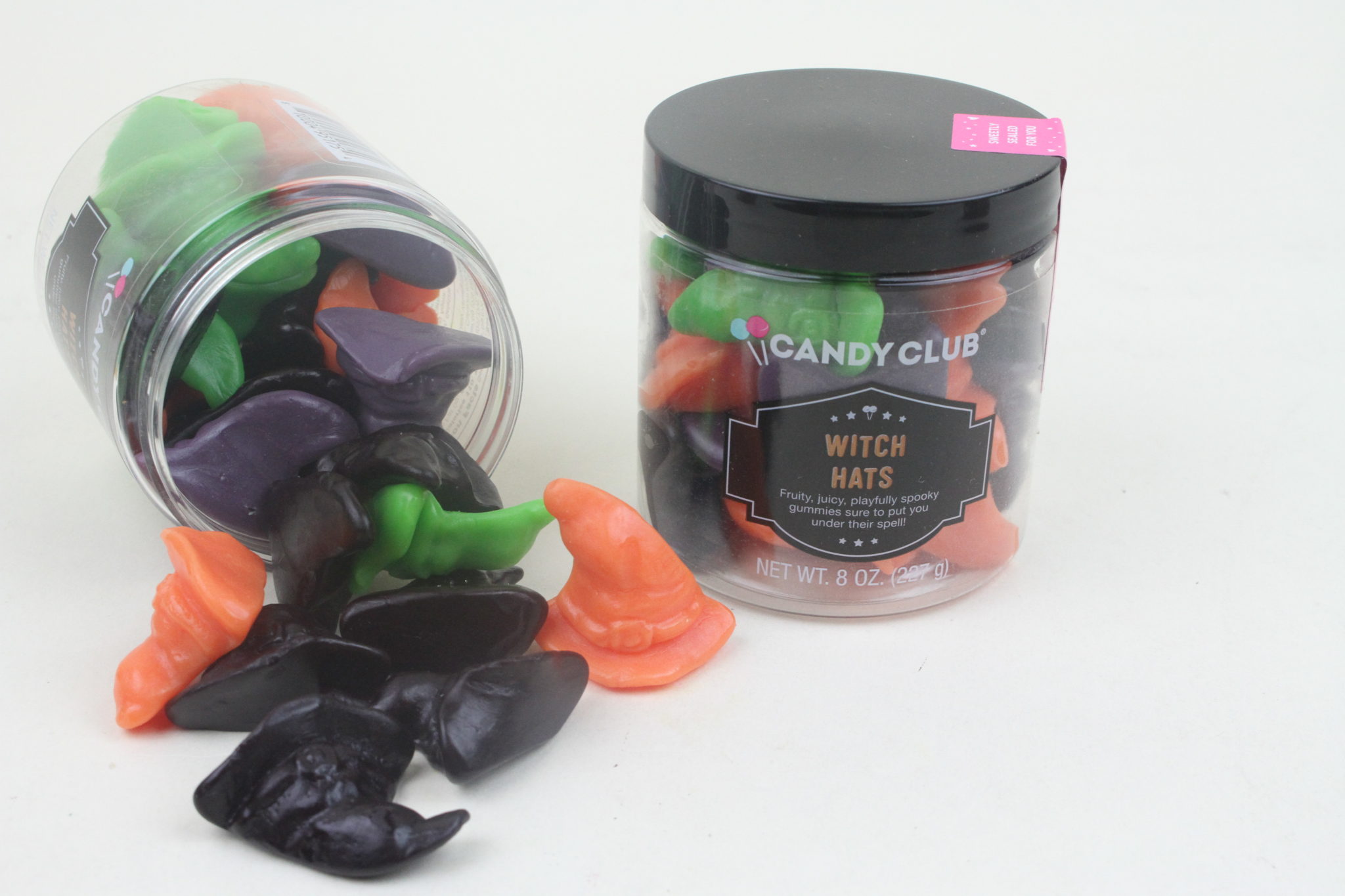 Witch Hats Fruity, juicy playfully spooky gummies sure to put you under their spell. These gummies are very soft and chewy. Each hat is a different flavor. My favorite are the grape ones.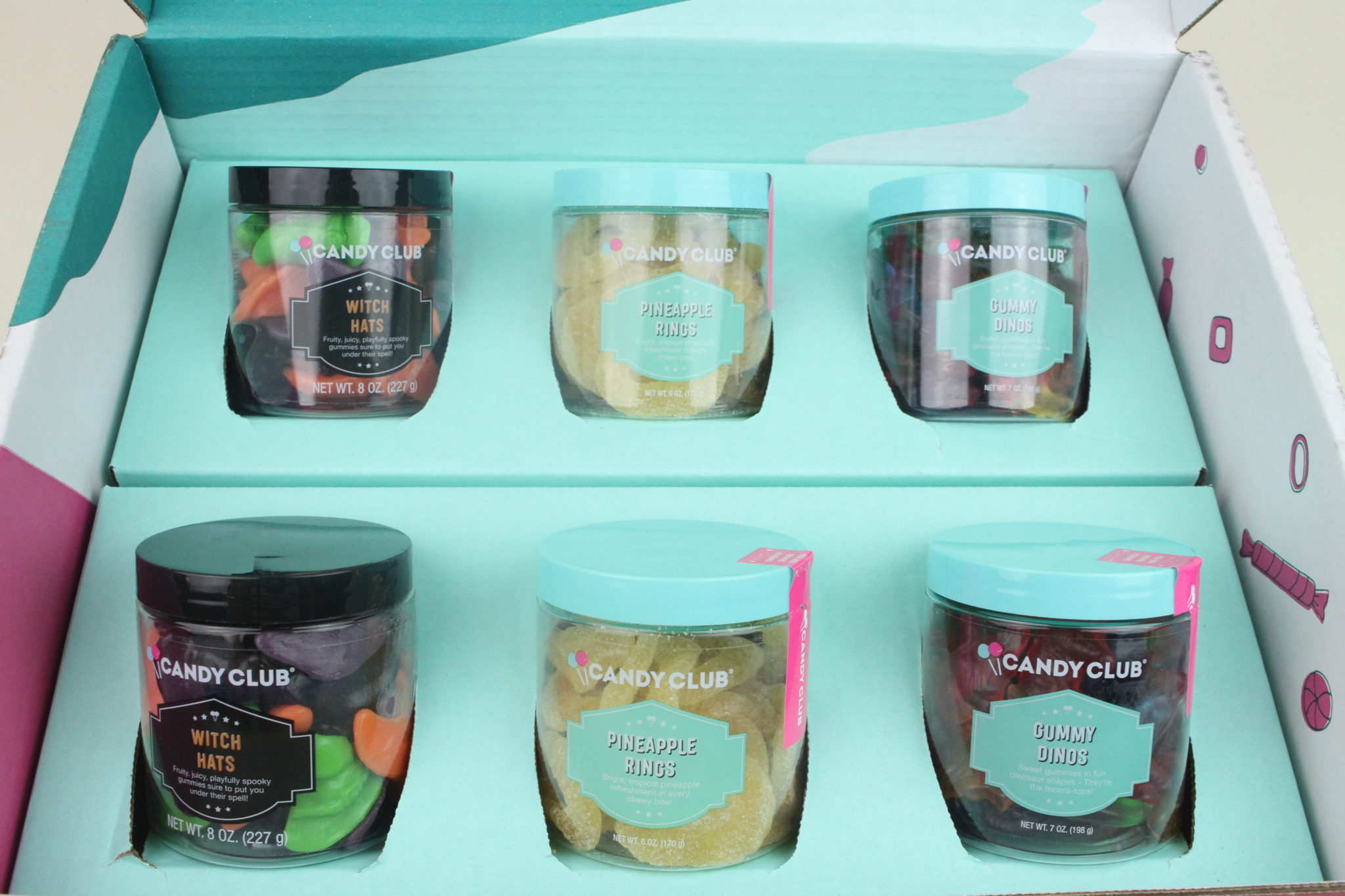 Final Thought: Candy Club is a fun subscription to get each month. Even though Candy Club messed up my box, I still enjoyed the candies. I am impressed with their customer service! BLACK FRIDAY DEAL! Use the code BF70 to save 70% on your 1st box.
Completely Free Subscription Boxes + Cheap Subscription Boxes
Check out the NEWSubscription Box Directory
You can see my FULLcoupon list HERE.
The post November 2019 Candy Club Subscription Box Review + Coupon Code appeared first on Subscription Box Mom.