We briefly wrote about this CBD restaurant in our rundown of new openings in 2022, but The Corner Bistro definitely deserves a closer look.
Situated just a stone's throw east of Central Park in Guomao on the ground floor corner of the Grand Millennium Beijing hotel, The Corner Bistro is the brainchild of Henrik Iversen. The general manager of Grand Milllennium Beijing, Iversen he has been working in the F&B industry since he was 15 and was also a chef for 25 years.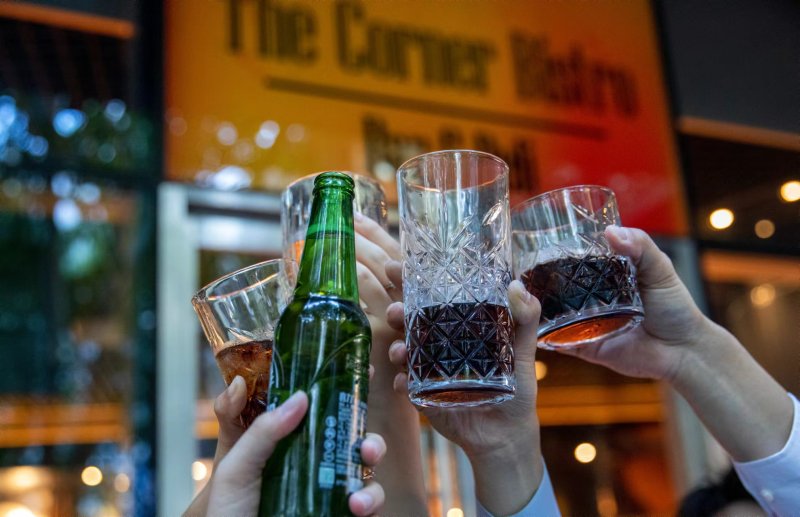 The Corner Bistro brings casual dining to the CBD with great quality food at a reasonable price. The original menu was developed by Iversen, who wanted to create dishes that aren't overly complicated and that are instead just "good flavors on a plate that go with each other." Iversen also wanted a more diverse menu with offerings you won't find elsewhere, rather than focusing on your usual bar options like burgers. 
The menu here is seasonal, with dishes being changed and updated regularly. They are currently developing a new winter menu, which will feature warming dishes to enjoy whilst hiding from the cold. They do have two fixtures on their menu, however, which are the pides and Roast of the Day. For those who don't know, pide is a type of Turkish flatbread stuffed with a variety of toppings such as cheese, meat or vegetables, and it is often referred to as Turkish pizza.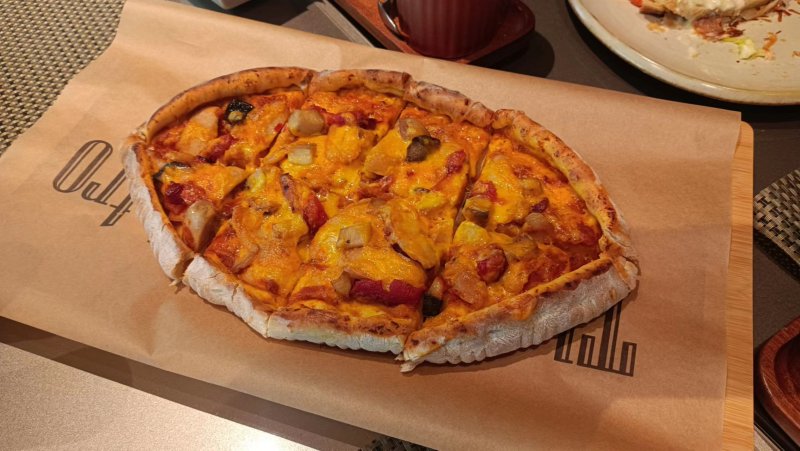 At The Corner Bistro they offer a whole range of different kinds of pide with some truly one-of-a-kind toppings like their All Day Breakfast Pide (RMB 64) or the Chorizo, Tomato, Chickpea and Spiced Lamb (RMB 68). When we visited we tried the All Day Breakfast Pide, which includes toppings like bacon, sausage, tomato and other fry-up staples along with cheese all stuffed into a freshly baked crust that is the perfect combination of both soft and crispy. 
Moving on to the Roast of the Day, each day of the week they offer a different roast option, which, as a Brit who loves a good roast dinner, I was especially excited about. From classics like Slow Roast Rib of Beef, Yorkshire Puddings and Jus Roti (RMB 218) or Roast Shoulder of Pork, Crackling, Apple Sauce and Jus Roti (RMB 118) to more unusual offerings like Spiced Leg of Lamb, Tzatziki Salad and Chili (RMB 118) it's a mouth-wateringly good selection. With only a handful of places in the capital offering roast dinners, and most only on Sundays, this is a niche concept which should hopefully prove popular. 
As well as their set menu they also have a deli section at the front of their venue that serves up a range of different salads, cold cuts and sandwiches. This makes it a great spot for those working in the CBD area to grab a quick bite to eat during lunch. Along with food, they also have a great selection of drinks with a range of different beers on tap and by the bottle from both international and local breweries such as Jing-A. They also have other standard drinks like wine and classic cocktails, and a variety of coffees and soft drinks as well.  
Another thing The Corner Bistro has going for it is that the space is large, featuring an open seating area that has plenty of natural light thanks to the full-length windows on two sides. For those looking for something a little more private they have some tables situated further back screened by bamboo that can fit around 12-14 people. They also have a spacious outdoor terrace area that come summertime (yes, that does feel like a long way off) is a nice semi-secluded spot to enjoy the warmer weather. 
The large space also means that there is room for The Corner Bistro to have a variety of pub games. Right at the back of the bar is a darts board, which is conveniently placed away from any tables so you won't have any people walking in front of you while you play. They have a pool table, which also has ample room around it to play without the worry of hitting someone. And lastly, they have a foosball table to complete a hat trick of fun pub games to try your hand at. 
With great food, drinks and their range of pub games, The Corner Bistro makes for an ideal spot for a bit of casual fun with friends, and we're looking forward to seeing what we're sure will be more exciting things from them in 2023.
The Corner Bistro
7 Dongsanhuan Zhonglu, Chaoyang District
朝阳区东三环中路7号
READ: Little Philly Serves Up a Nice Take on Cheesesteaks
Images: Katie Coy, courtesy of The Corner Bistro