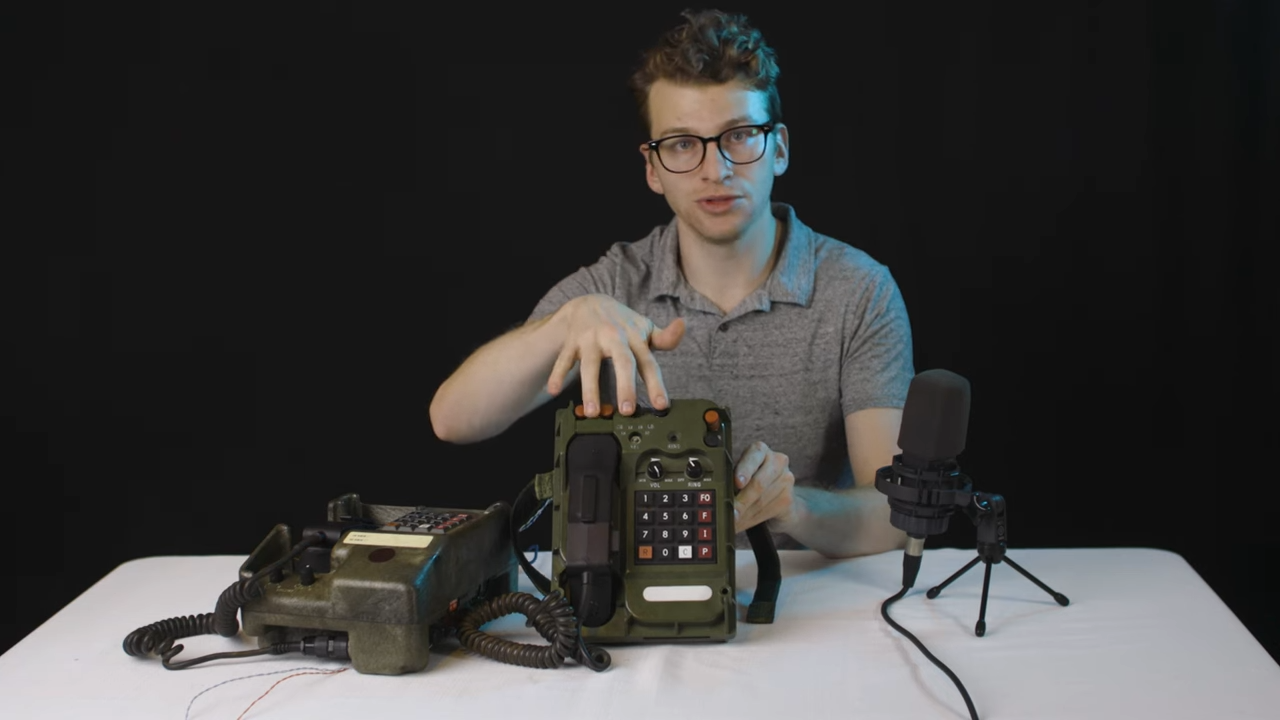 The TA-1042 is the most badass looking telephone you'll ever see. It's a digital military telephone from the 1980s, but sadly non-functional unless it's hooked up to the military phone switches it was designed to work with. These days, they're really only useful as a heavy object to throw at somebody… that is, unless you had the suitable supporting hardware. As it turns out, [Nick] and [Rob] were able to whip up exactly that.
Their project involved implementing the TA-1042's proprietary switching protocol on a Raspberry Pi Pico. The microcontroller's unique Programmable I/O subsystem proved perfect for the task. With a little programming and a hat for the Pico to interface with the hardware, they were able to get the TA-1042 working as intended. It involved learning how to encode and decode the Manchester encoded data used by the Digital Non-secure Voice Terminal equipment. Notably, the TA-1042 isn't the only phone you can use with this setup. You can also hook up other US military DNVT phones, like the TA-954 or TA-1035.
If you want this hardware for yourself, you can simply buy one of [Nick] and [Rob]'s DNVT switches from Tindie. Alternatively, you can roll your own with the source code provided on GitHub.
We've seen these phones before repurposed in an altogether different fashion. We've also taken a deep dive into the details of the military's AUTOVON network.