Building a paper plate greenhouse is always fun with kids. I shared the steps on how to make one several years ago. It is so much fun to watch a seed start to grow. Being able to view the roots, stems, and leaves that appear is fascinating.
Benefits of this Version of the Paper Plate Greenhouse
This version of the activity features a paper house attached to a paper plate. Drawing a piece of paper will be so much easier for some children than on a paper plate.
The paper plate will also support the plastic bag, seed, and paper towel. While they are not heavy, they benefit from the sturdiness created by the plate when you hang them in a window.
Children will be able to see directions illustrated with easy-to-follow pictures
The Building a Paper Plate Greenhouse page introduces children to coding.
Children can check on each step when they complete it on coding blocks.
Getting the Building a Paper Plate Greenhouse Algorithm Pages
First, you will need to download the set.
Second, if you don't have Acrobat Reader you will need to download it. The algorithm page is an Acrobat Reader PDF file.
Third, you must go to your download file and open the page.  You may be asked if you want the file to open right after you download it. You won't have to hunt for it in your download file if you are.
Building Background
If your children don't know a lot about spring flowers or flowers in general, you may want to read a book or do an activity that features them before you start these pages.
The links below are affiliate links.
This fun STEAM building kit invites children to create and build a garden of spring flowers.
Oh, Say Can You Seed?: All About Flowering Plants is a wonderful Cat in the Hat book that teaches children about the parts of plants and how they grow.
What fun it would be to plant a planter and then grow flowers in it!
The Garden Classroom: Hands-On Activities in Math, Science, Literacy, and Art does a wonderful job of tying learning into growing.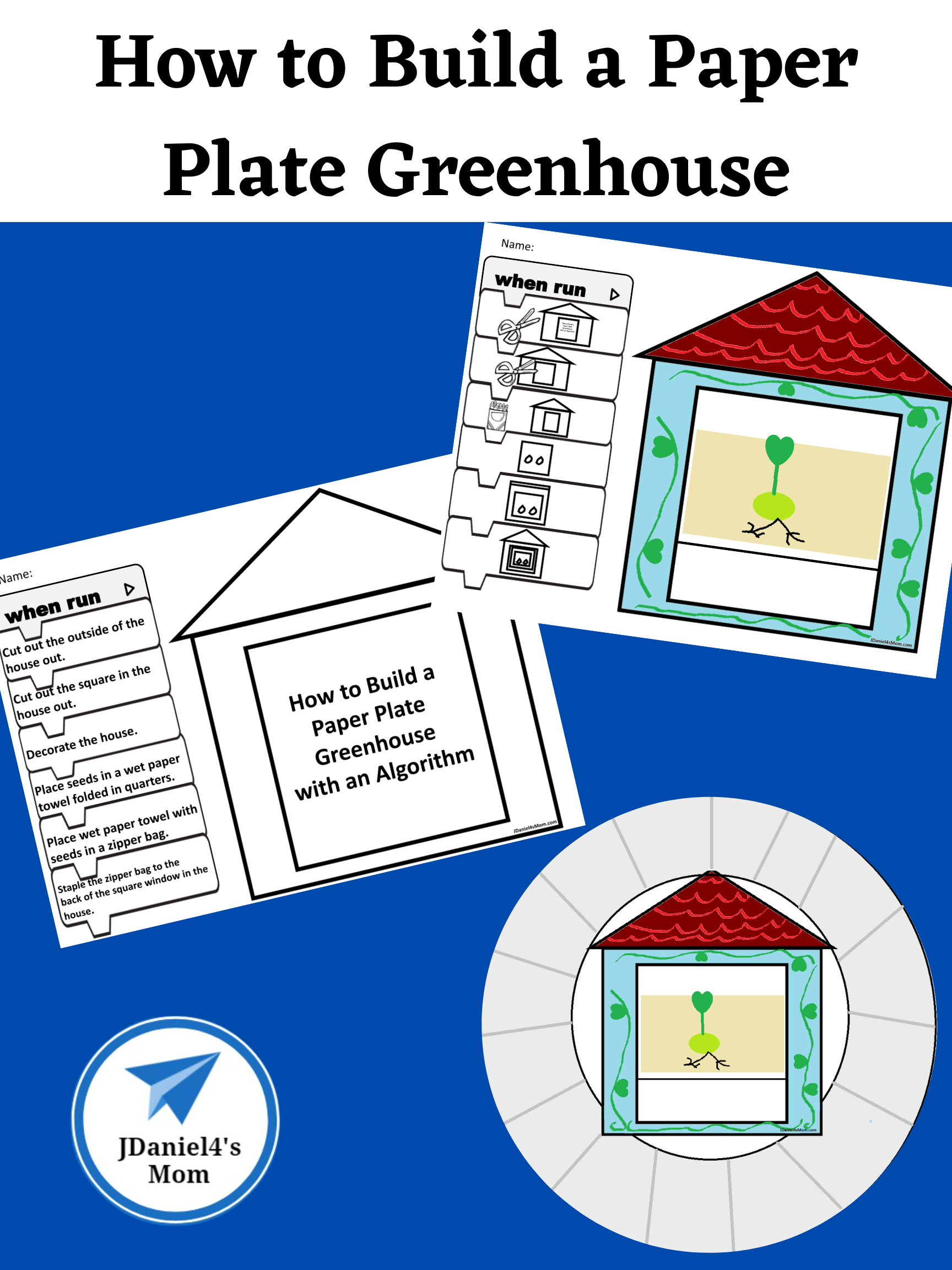 The post Building a Paper Plate Greenhouse with an Algorithm appeared first on JDaniel4s Mom.