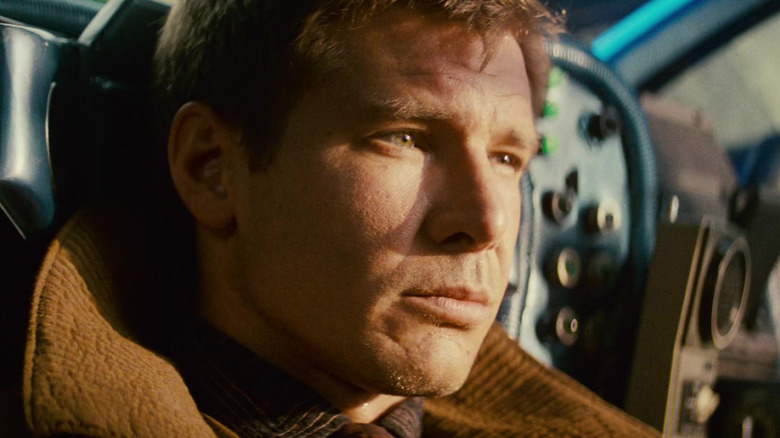 Before "Blade Runner" was a film, there was Philip K. Dick's novel "Do Androids Dream of Electric Sheep?" The basis for what would become Ridley Scott's 1982 sci-fi masterpiece was only loosely related to the movie. Once "Blade Runner" co-writer Hampton Fancher got his hands on the book, he set about using what he saw as the most exciting (and bankable) elements to create the big-screen version. The result is something that hardly resembles Dick's novel at all. Even the name "Blade Runner" came from a William S. Boroughs book.
But that turned out to be a blessing of its own. Fancher had acted under contract at Warner Bros. in the 1960s and appeared in 10 movies before hanging up his performing hat in 1975. Thankfully, he was adept at all aspects of the movie-making business, having made his own 8mm and 16mm shorts as a youngster and learning the trade as he went. Once his acting career ended, the ambitious multi-hyphenate decided to try to jumpstart his behind-the-camera career by optioning the rights to Philip K. Dick's novel. Naturally, before writing anything, Fancher wanted to speak to the mind behind the book. But tracking down the elusive author proved harder than he thought.
Bradbury Had The Digits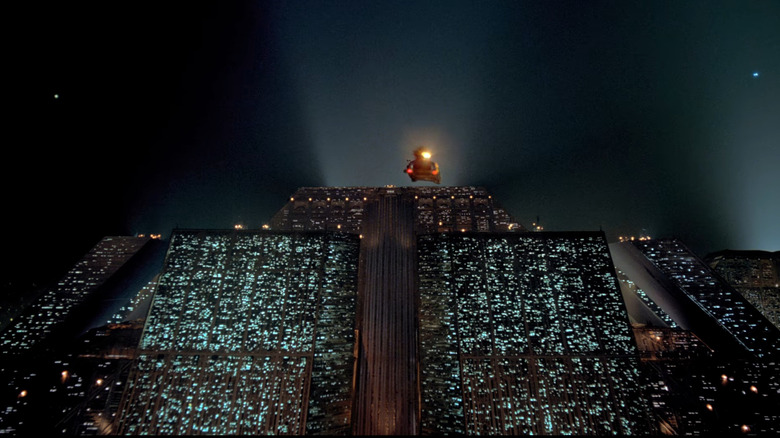 Paul M. Sammon's "Future Noir: The Making of Blade Runner" provides an in-depth look at the genesis of "Blade Runner" and details Fancher's attempts to seek out the man behind "Do Androids Dream of Electric Sheep?" Unfortunately, the search was proving fruitless at first, with Fancher claiming "it was just about impossible to learn anything about him." The writer, eager to get going on a script, took a trip to New York in search of the mysterious author's agents, who turned out to be unhelpful.
What happened next was complete luck, according to Fancher, who ended up "accidentally" running into an author not dissimilar to Dick: the legendary author Ray Bradbury. The man responsible for sci-fi classics such as "Fahrenheit 451" and "The Martian Chronicles" handed Fancher a lifeline during their chance encounter. Flipping through his address book, he found Philip K. Dick's home phone number and promptly handed it over to Fancher.
As the future co-writer of the "Blade Runner" script recalled: "the next day, in fact, I called Phil about the book and we set up an appointment to meet in his apartment." The two spoke at Dick's Santa Ana home where they are said to have gotten along well despite Fancher sensing some "manic" and "self-reverential" tendencies in the author, who seemed initially wary of any Hollywood treatment of his novels.
The Philip K. Dick Revolution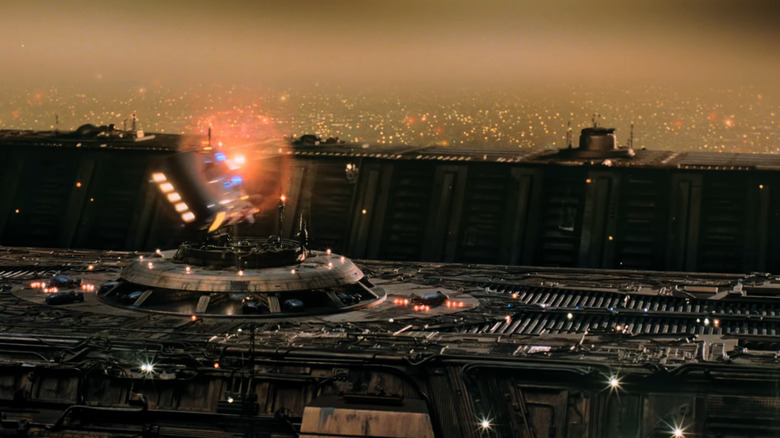 Dick obviously eventually came around to the idea of his stories making it to the big screen. Prior to the "Blade Runner'" release in 1982, the author had shown real interest in the project, famously asking Scott after seeing some footage: "How did you know what was going on in my head?" In a letter to the production company after seeing that initial footage, he seemed to demonstrate some sci-fi-level prescience of his own, writing:
"All of you collectively may have created a unique new form of graphic, artistic expression, never before seen. And, I think, 'Blade Runner' is going to revolutionize our conceptions of what science fiction is and, more, can be."
"Blade Runner" has of course gone on to become celebrated as a one of the finest sci-fi and cinematic achievements of the 20th Century — proving Dick right in almost every way (even if Ridley Scott doesn't think his film is a sci-fi movie). Unfortunately, the author passed away from a stroke four months prior to the film's final debut, which is a shame considering the movie prompted what Sammon called the "Philip K. Dick revolution," whereby the author gained more mainstream prominence than he ever had. Still, the important thing is that this revolution happened, and if it weren't for Ray Bradbury running into Fancher all those years ago, perhaps none of it would have.
Read this next: The 10 Best Sci-Fi Movie Villains
The post A Chance Run-In With Ray Bradbury Helped Bring Blade Runner To The Big Screen appeared first on /Film.