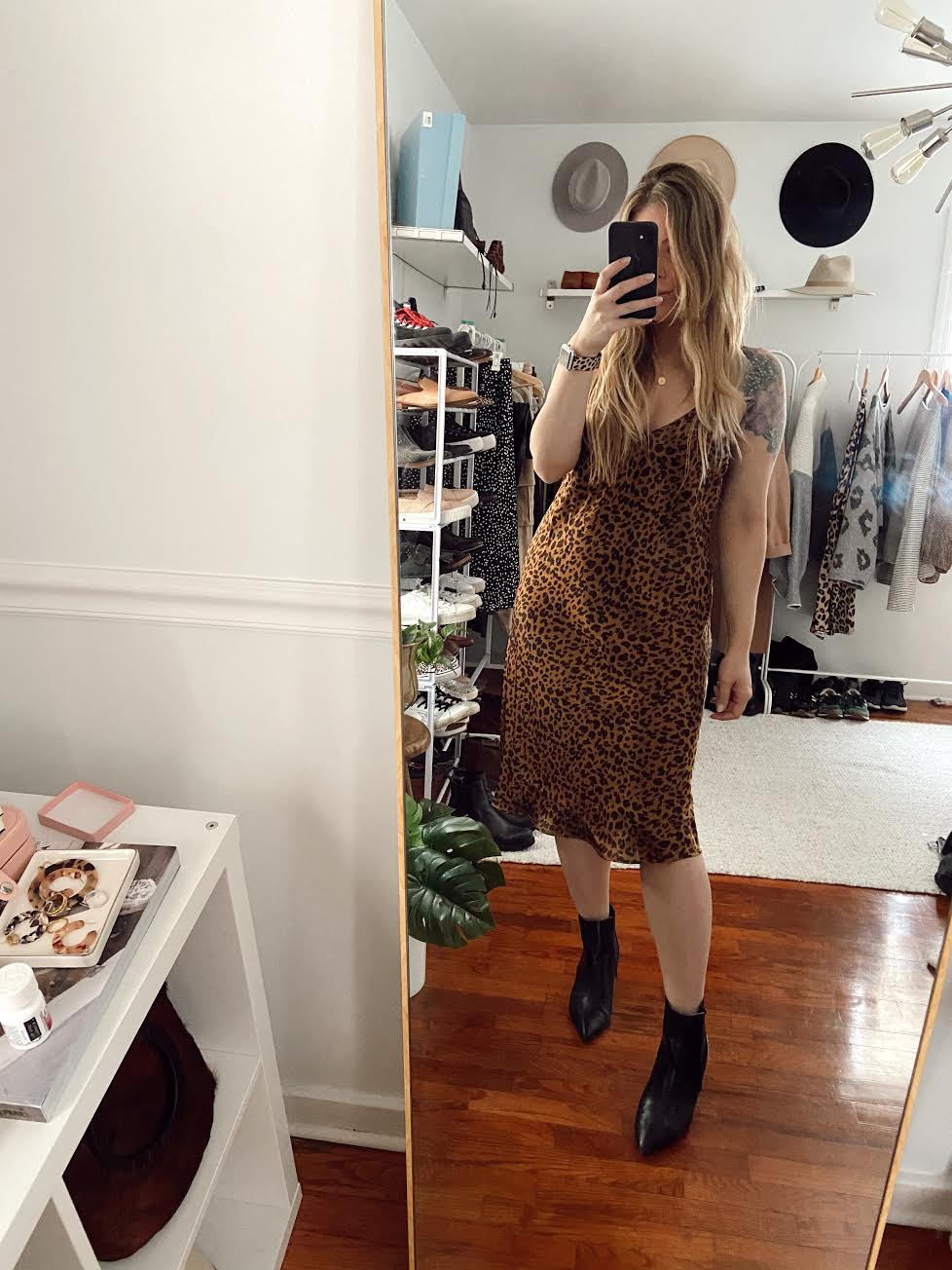 I fell instantly for this leopard print slip dress the moment I spotted it at Target while I was grabbing dog food a few weeks back. Its a typical slip dress silhouette, but has adjustable straps which is necessary for me since I dont have much shoulder and things tend to hang too low on me.
I styled it three ways in preparation for the office or an outing when the weather isnt 10 degrees! I had planned to wear it as styled with the black crop sweatshirt, just got to be too chilly and I hate nylons and tights, so the look will have to wait!
Style #1: Cropped Sweatshirt, Bejeweled Combat Boots + Hat
This was personally my favorite style since Im most comfortable in a sweatshirt. It works well with the dress since its a cropped sweatshirt and I layered a new Katie Dean Jewelry necklace, added my new Gucci boots and topped it off with this black hat. A sherpa coat layered on top would be perfect too for winter.
Style #2: Leather Jacket + Sneakers
This is a typical look of mineleopard (check), leather jacket (check) and sneakers (check) but slightly outside my comfort zone with the slight cleavage. This would be a great date night look where I want to feel a little sexier, but still me and still incredibly comfortable. For Golden Goose dupes, shop these or these!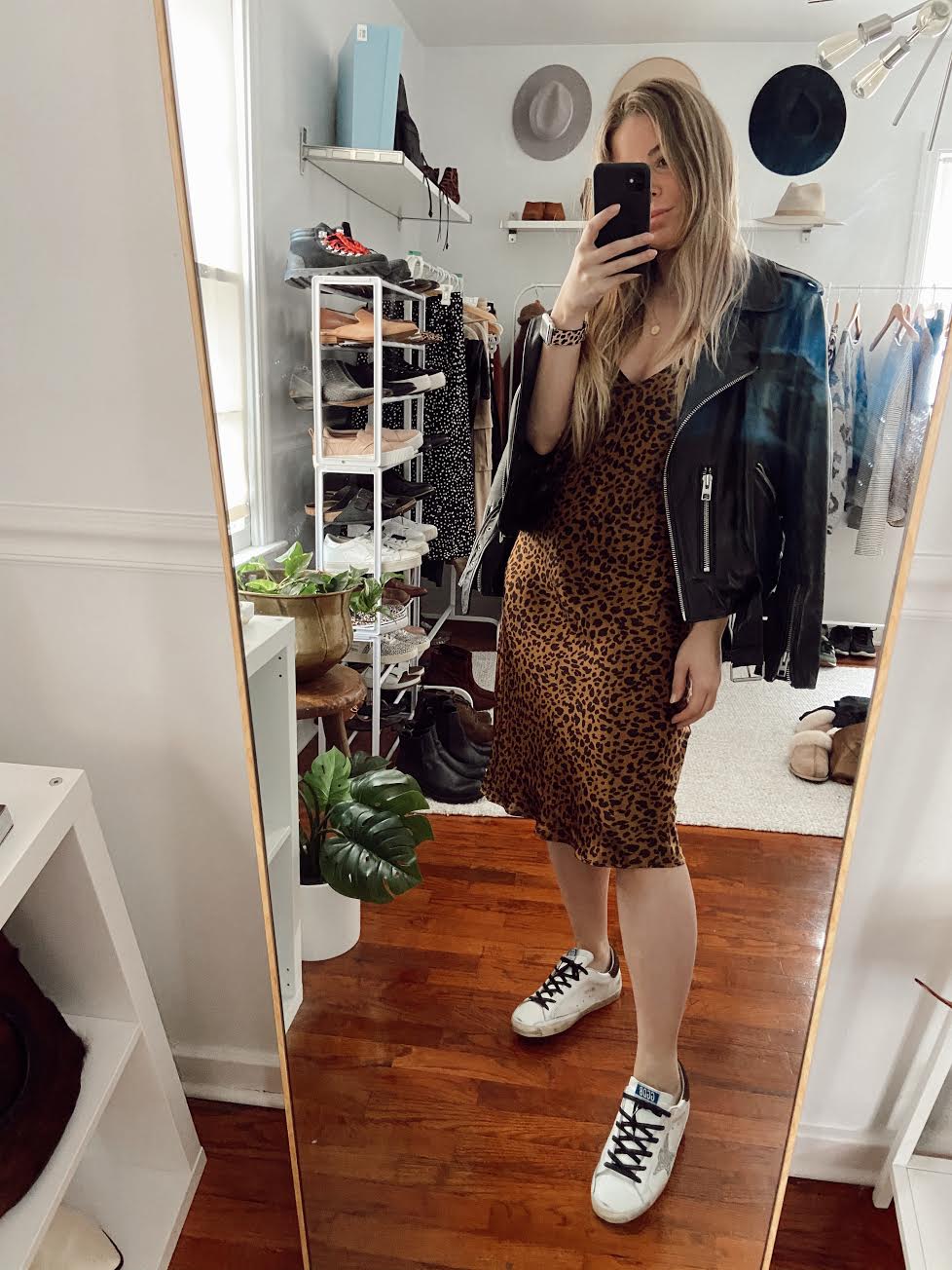 Style 3: Chunky Knit Cardigan + Flat Black Boots
A million cardigans would look amazing with this slip dressed from a slightly cropped beige version all button up like Im wearing (or this cropped cardi) to an oversized black or cream cardigan like this clearance chunky cardigan. Im loving the button up cardigan look right now and wanted to incorporate that look in the style round up of this dress since its an easy way to restyle a cardigan in your closet, and works perfectly with such a versatile dress.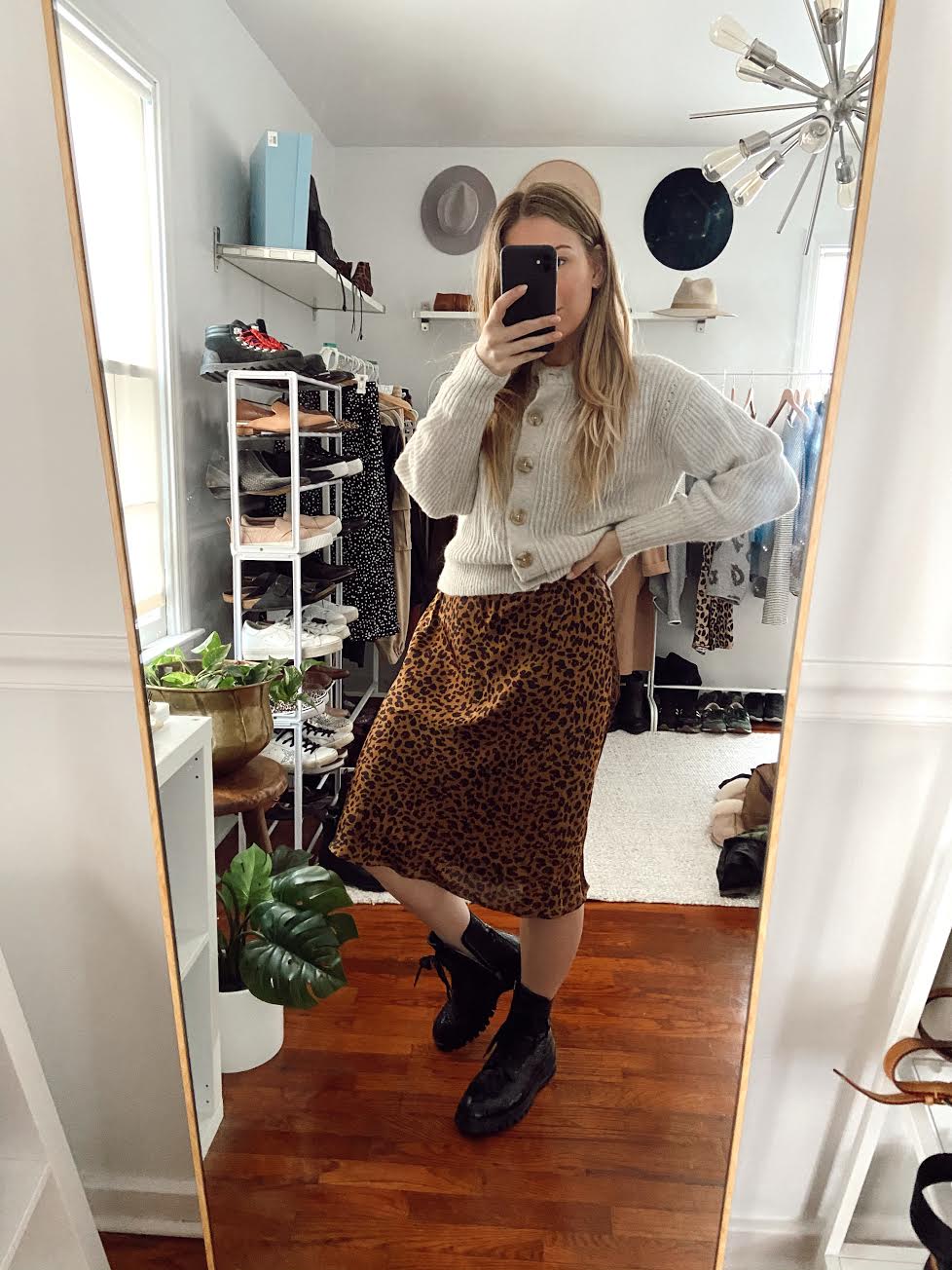 The post Three Ways to Style this $24 Leopard Satin Slip Dress appeared first on Blonde Bedhead.