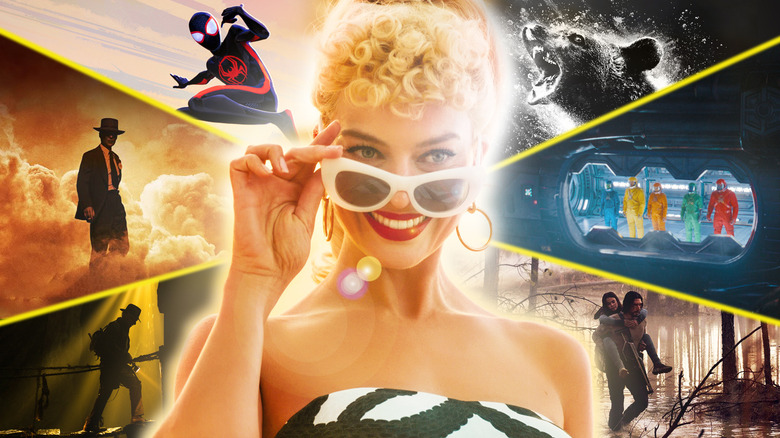 It's officially 2023, which means we all made it around the sun again, and that's a victory in our book (our "book" being our soon-to-be-published testament to our newfound lord and savior, M3GAN). That also means it's time to run through the films we're looking forward to the most over the next 12 months, starting with "Plane." Fine, that one didn't make the cut here, but it's not like you need us to tell you why you ought to be excited for the latest offering from Trash Cinema King™ Gerard Butler.
Per our annual tradition, the /Film staff has narrowed down the huge list of movies set to arrive in 2023 to our 25 most anticipated picks... and as is likewise customary for us, our "top 25" list is actually a "top 30" list because there are far too many promising movies on the horizon to limit ourselves to 25 choices. Keep in mind, these are the films we're aware of right now. Every year brings surprises that blow us away. (Case in point: How many of you out there had "RRR" on your radar at this point in 2022?) Not to mention, there are no doubt smaller films that we've failed to take into account because there are just too movies being made at any given moment for anyone to remember every one -- and that's coming from people whose jobs are literally to catch 'em all.
Alright, enough with the yammering and Pokémon references, here are /Film's 30 most anticipated movies of 2023.
30. Napoleon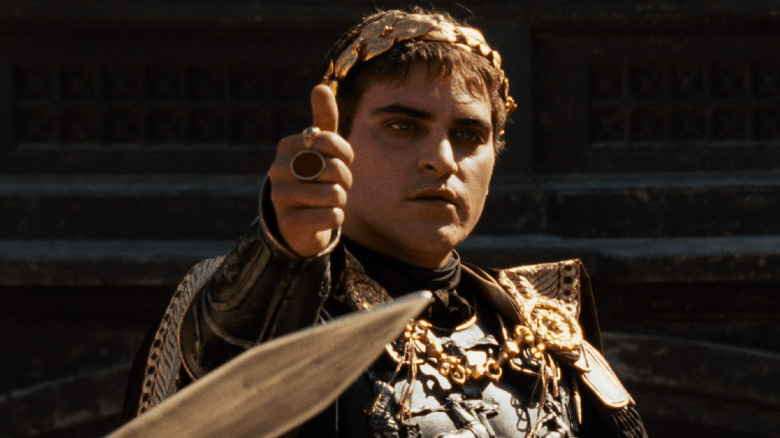 Release Date: TBA in 2023
After delivering his own take on "Rashomon" with "The Last Duel," director Ridley Scott is returning with another historical drama featuring a very messy marriage. Even better, he is reuniting with "Gladiator" star Joaquin Phoenix, once again decorating his head with an emperor's laurel-wreath crown as the two embark on "Napoleon." Rise-and-fall stories are Hollywood gold, and few historical figures have risen so high and fallen so hard as Napoleon Bonaparte, who became the ruler of an empire on the back of his military prowess, only to later lose hundreds of thousands of soldiers in a botched invasion of Russia, ultimately dying in exile himself a few years later.
It's a meaty role for Phoenix to sink his teeth into, and Scott has said that he intends to hook the film on Napoleon's relationship with his first wife, Empress Joséphine (played by Vanessa Kirby, so between her and Phoenix there are going to be a lot of powerful eyebrows in this movie). The one thing putting a damper on "Napoleon" is that it's unlikely to get much of a theatrical release beyond the minimum required to qualify for Oscar consideration. Blame those darn millennials and their phones. (Hannah Shaw-Williams)
29. Ant-Man And The Wasp: Quantumania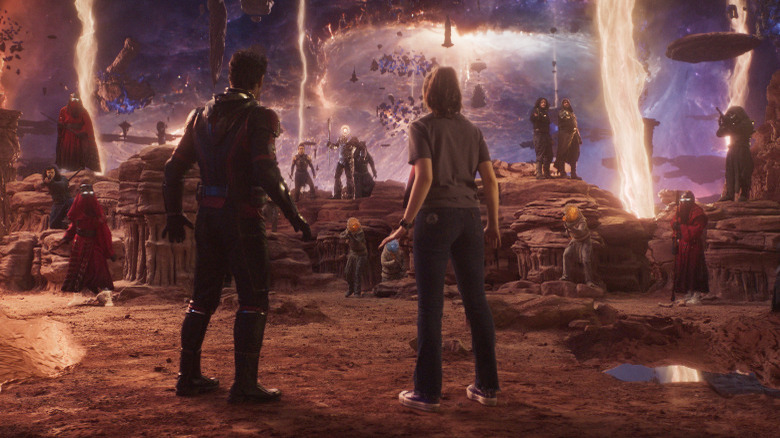 Release Date: February 17, 2023
For all the ideas that Marvel Studios introduced in 2022 — across three films, four series, and two special presentations — they largely failed to establish a real thesis for the phases to come. All that stands to change (hopefully) with "Ant-Man and the Wasp: Quantumania" ... and if that news shocks you at all, that might be by design. Paul Rudd's Ant-Man (aka Scott Lang) has always been something of a black sheep in the Marvel Cinematic Universe. While his low-stakes capers sit in charming contrast with other Avengers-level outings, he remains a massively underrated — and underestimated — name on the roster. Scott's imposter syndrome will likely play a role in his next adventure, with Kang the Conqueror (Jonathan Majors), the new Big Bad of the MCU, also coming out to play.
"Quantumania" will find Scott and his family transported to the Quantum Realm, a "secret universe" lurking beneath our own, where he'll come face-to-face with Kang. What he wants is still anyone's guess, but this unlikely match-up feels like just the jolt that the MCU needs. Given the threat that Kang will pose to the multiverse — and, eventually, the Avengers — there's a lot riding on "Quantumania," and it all sits on Ant-Man's sporadically-small shoulders. With such a stellar cast though, and Peyton Reed back at the helm, Marvel has the opportunity to raise the bar again and bring a real sense of scale to the "Ant-Man" films. (Lyvie Scott)
28. Nimona
Release Date: Summer 2023
Before he gifted us the wondrous world of "She-Ra and the Princesses of Power," ND Stevenson penned a fantastical webcomic about a plucky young shapeshifter who joins forces with a supervillain. "Nimona" has been making her way to our screens for nearly a decade, at this point. First announced for a film adaptation back in 2015, the project came close to completion in 2021 — which is when Disney acquired Fox, shuttering Blue Sky Studios and our dreams of the "Nimona" movie with it. But thanks to some interference from Annapurna Pictures and Netflix, the techno-medieval animated adventure is back on and due to hit the streamer later this year.
The magical adventure sees the titular shape-shifting teen teaming up with a villainous knight to prove his innocence for a crime he didn't commit. Along the way, this duo will prove that the so-called heroes of the world aren't who they seem. If the webcomic is anything to go off of, expect a film that blends fantasy and sci-fi, with a sense of humor somewhere between deadpan and absurdist. Directed by "Spies in Disguise" duo Nick Bruno and Troy Quane, the film stars Chloë Grace Moretz, Riz Ahmed, and Eugene Lee Yang. (Shania Russell)
27. The Little Mermaid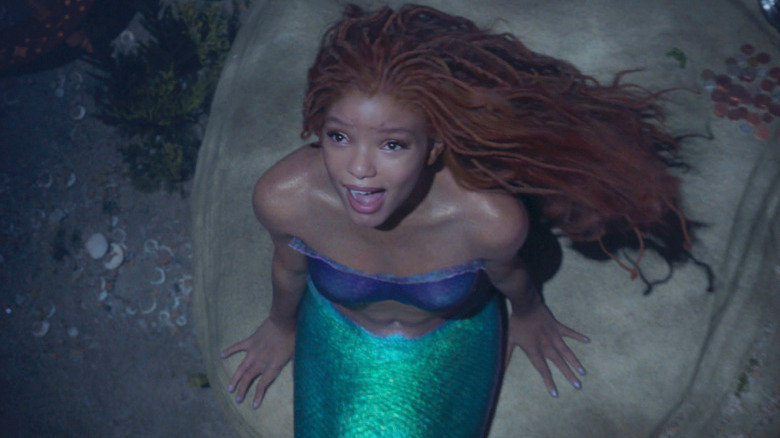 Release Date: May 26, 2023
As a licensed Ariel, it is my right and my privilege to say that "The Little Mermaid" starring Halle Bailey is a Very Big Deal™. So it shall be noted in the history books (aka /Film Dot Com archives).
The significance of "The Little Mermaid," both historically for Disney Animation Studios and personally for millions of little girls around the world, is monumental. Little white girls, like me, got to see themselves as Disney princesses growing up because literally every single one of them (pre-Pocahontas, and that's a whole other conversation) was white. We got to imagine ourselves as royalty, scholars, or just people worthy of attention, validation, and even basic human decency.
When the first footage for the adaptation was released last year, little Black and brown kids everywhere were overjoyed, shouting in disbelief "She looks like me!" The power that holds, even to make little kids feel a bit more like they're really part of our world, is immense. It takes nothing away from the generations that grew up with animated Ariel, and only adds significance to her future as an icon.
The track record for these live-action adaptations of Disney movies isn't great, but those movies also didn't have Halle Bailey. Regardless of whether or not "The Little Mermaid" is a good adaptation, its very existence will actively change lives. An entirely new demographic of young viewers, and the young-at-heart, will get to see themselves reflected in one of the most beloved Disney princesses of all time, and that's worth everything. (Ariel Fisher)
26. Asteroid City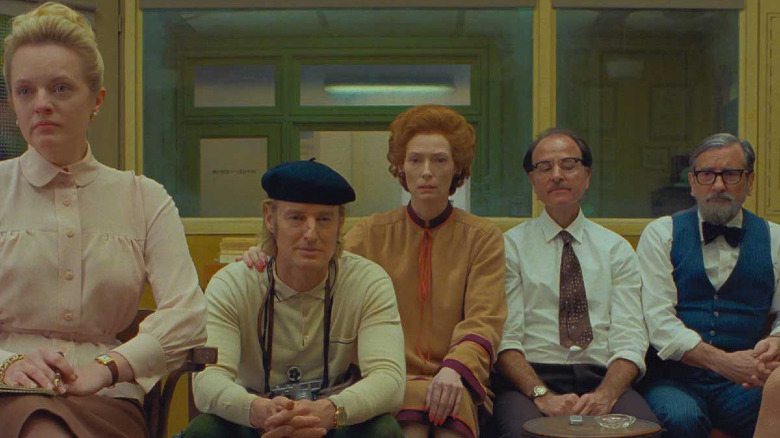 Release Date: June 16, 2023 (Limited); June 23, 2023 (Wide)
I am still miffed about the lukewarm reception of Wes Anderson's last film "The French Dispatch," which I found to be a delightful ode to a kind of human interest press of a bygone era. The more he dives into his diorama aesthetic, the more I find myself enveloped in his ideas, his humor, and his emotions. Well, perhaps the popular tide will roll back in his favor with the release of his newest film, "Asteroid City."
Details are a bit light, but we do know that the film takes place in the titular fictional desert town in 1955 at a Junior Stargazer convention, which promises a colorful cast of both adults and adolescents. Because he's Wes Anderson, the ensemble he's put together is absolutely outrageous, including names like Tom Hanks, Margot Robbie, Scarlett Johansson, Hong Chau, Matt Dillon, and Steve Carell alongside the likes of Anderson regulars Edward Norton, Jason Schwartzman, Jeff Goldblum, Willem Dafoe, Tilda Swinton, and Adrien Brody. Plus, we have folks like Jeffrey Wright, Bryan Cranston, and Liev Schreiber becoming new members of the Anderson staple with their second Anderson collaborations. And the famous names only continue on from there.
In my book, a new Wes Anderson film is always cause for celebration, and I know I will be there opening day! (Mike Shutt)
25. Creed III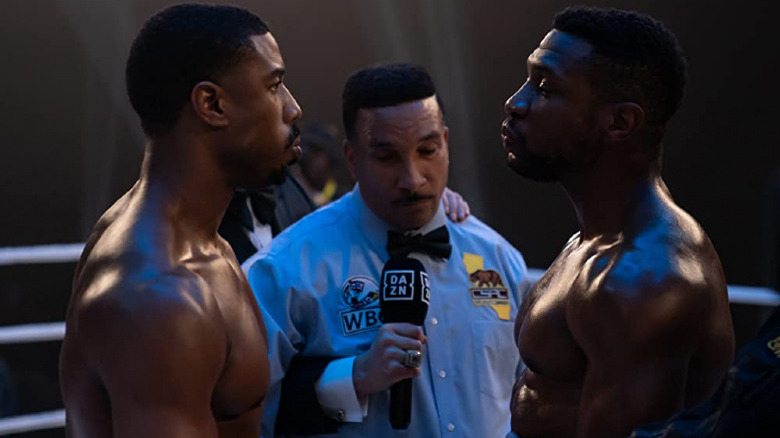 Release Date: March 3, 2023.
In the age of "Let's reboot everything, always," it can be utterly exhausting. But every once in a while, an example of how to do it right comes along. One of the best examples? 2015's "Creed," which reinvented the "Rocky" franchise for a new generation, with Michael B. Jordan picking up the gloves as Adonis Creed and Rocky Balboa serving as his trainer. Now, eight years later, the trilogy is coming to a close with "Creed III." No, Sylvester Stallone won't be back but there is much to look forward to here. For one, Jordan is stepping behind the camera for his feature directorial debut, making this instantly fascinating. Aside from that, his opponent this time around is none other than Jonathan Majors, who is one of the hottest rising stars we have right now. The man is playing Kang the Conqueror in the Marvel Cinematic Universe, after all. Who doesn't want to watch a super ripped Kang get down and dirty in the ring? If Jordan can stick the landing, this may wind up as one of the best trilogies of the modern era, full stop. Let them fight, as it were. (Ryan Scott)
24. The Exorcist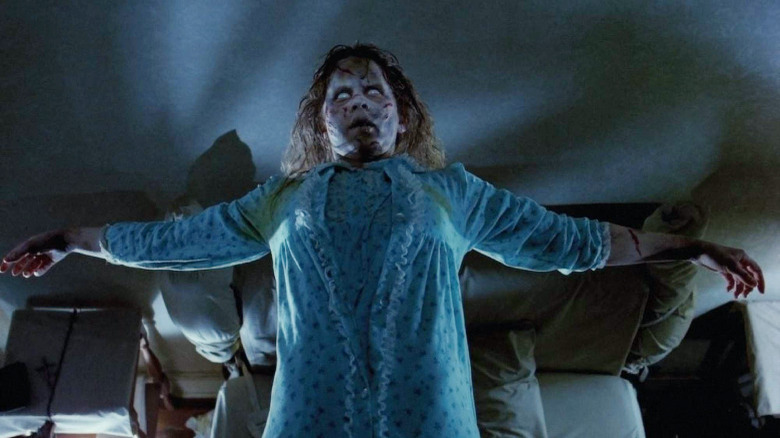 Release Date: October 13, 2023
Pazuzu will haunt our screens again later this year with Blumhouse's direct sequel to William Friedkin's 1973 horror gem, "The Exorcist." The film was initially announced as a reboot in August 2020 but was later clarified to be a continuation of the events in the 1973 original. David Gordon Green, who took the "requel" route with his recently-concluded "Halloween" trilogy, will be helming this upcoming sequel, which is intended to be the first installment in a brand-new trio of "The Exorcist" films. Fans of the original will be pleased to know that Ellen Burstyn, who played Chris MacNeil in Friedkin's adaptation, will be returning in Green's sequel, acting alongside Ann Dowd and Leslie Odom Jr. While the pull of "The Exorcist" still remains unparalleled, with its dauntless exploration of merciless despair, the upcoming sequel can potentially veer into fresh territory and offer delicious scares. One can only hope that the sequel is nothing like the notoriously terrible "Exorcist II: The Heretic." (Debopriyaa Dutta)
23. Havoc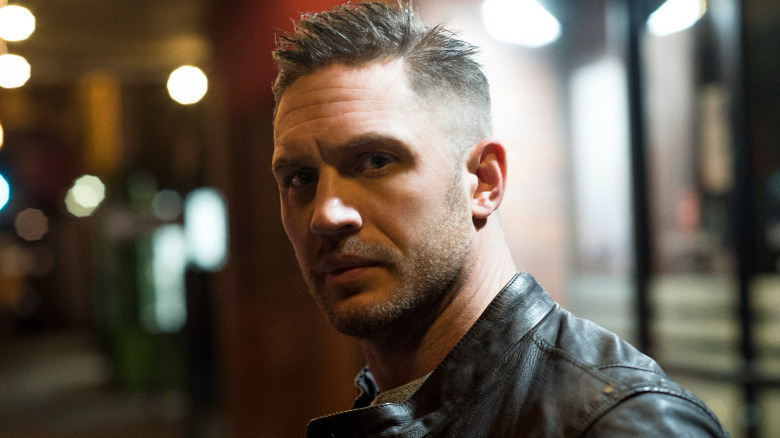 Release Date: TBA in 2023
For the second time in a row, "Havoc" is among our most anticipated releases of the year. It didn't end up coming out in 2022, but we have a good feeling it'll hit Netflix at some point in the next 12 months. The film is written and directed by Gareth Evans, the absolute madman who reenergized the action genre with his all-timer action classic "The Raid" franchise, and it stars Tom Hardy as a detective who must fight his way through a criminal underworld to rescue a politician's son. Not only that, but on his quest, the detective has to untangle his city's "dark web of conspiracy and corruption." With reliable veterans like Forest Whitaker, Timothy Olyphant, Luis Guzmán, and more joining the cast, this is shaping up to be Evans' most well-rounded English-language project yet. And since it comes from the guy who's known for devising thrilling, bone-crunching action sequences, we're betting it's going to pack quite the punch. This one's been in the works for a long, long time, and we're hoping it'll be worth the wait. (Ben Pearson)
22. Infinity Pool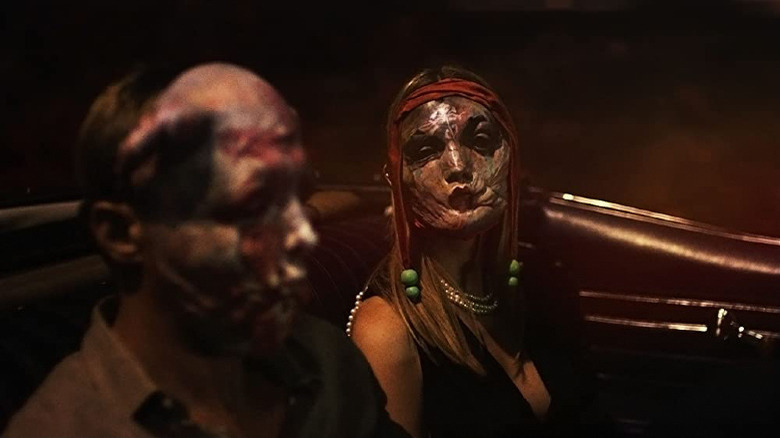 Release Date: January 27, 2023
If "Possessor" didn't make you retire your knee-jerk compulsion to compare Brandon Cronenberg's work to his legendary father's, the trailer alone for his new film might compel you to. "Infinity Pool" stars Alexander Skarsgård, fresh off the beefcake high of "The Northman," Cleopatra Coleman, who might best be known for her stint on the Fox series "The Last Man on Earth," and Mia Goth, who honestly needs no introduction.
Where "Possessor" lulled viewers into a trance with its hypnotic, downbeat, constantly thrumming dread, "Infinity Pool" promises to be a horrific, rip-roaring ride, full of unsettling body doubles, shadowy experiments, and Mia Goth shouting things like, "You need to complete your transformation!" The plot is largely being kept under wraps but appears to follow couple Skarsgård and Coleman, who leave a luxury resort at the lure of the "seductive and mysterious" Gabi (Goth), only to find themselves trapped in "a culture filled with violence, hedonism, and untold horrors." "Possessor" significantly expanded on the scale of spectacle Cronenberg achieved in his masterful debut "Antiviral," and from the looks of the trailer for "Infinity Pool," in addition to the ever-wilder presence of Goth, his latest effort seems to be his most ambitious yet. (Ryan Coleman)
21. The Marvels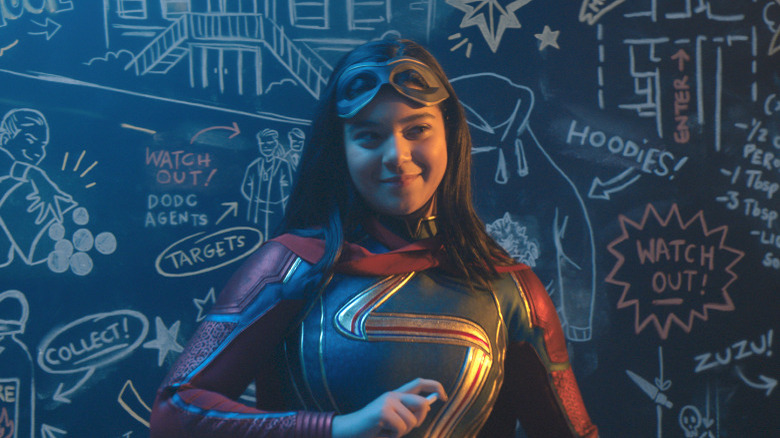 Release Date: July 28, 2023
After being established separately across "Captain Marvel," "WandaVision," and "Ms. Marvel," three marvelous ladies and their paranoid, one-eyed friend are coming together for one big cosmic story. Brie Larson returns as Carol Danvers aka Captain Marvel, Teyonah Parris gets to flex her new superpowers as Captain Monica Rambeau, and Iman Vellani's bubbly teen superhero Kamala Khan (aka Ms. Marvel) gets to meet her hero... and swap places with her. Yes, as revealed in the "Ms. Marvel" finale, Carol and Kamala's powers have become intertwined, causing them to randomly switch around via teleportation. Monica's powers also get tangled up in this cosmic knot, with footage shown at D23 featuring a scene where she and Kamala accidentally swap places during a rock, paper, scissors contest.
With her origin story established and some of the biggest firepower in the Marvel Cinematic Universe clenched in her fists, it will be interesting to see how Carol Danvers evolves via this sequel/team-up. And, as always, we're curious to know why she hasn't been free to help out with the various potentially world-ending events happening down on Earth. (Hannah Shaw-Williams)
20. Knock At The Cabin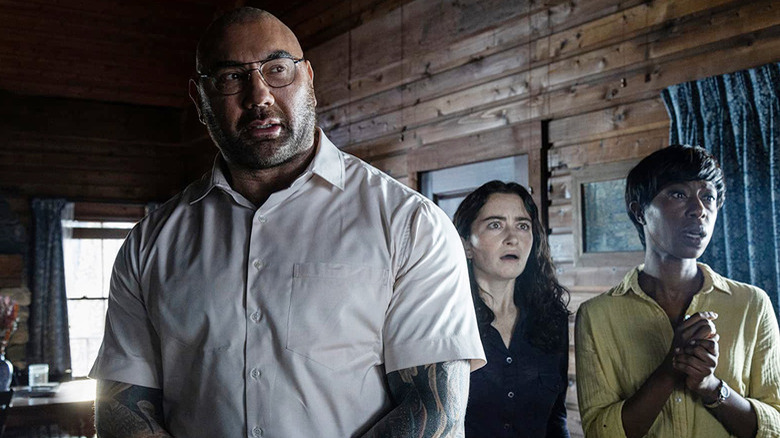 Release Date: February 3, 2023
M. Night Shyamalan remains one of the most fascinating directors working in horror, and his recent streak of scary stories with "The Visit," "Split," "Old," and the Apple TV+ series "Servant" is a testament to his talent. His upcoming film, "Knock at the Cabin," stars Dave Bautista, Jonathan Groff, Ben Aldridge, Nikki Amuka-Bird, Kristen Cui, Abby Quinn, and Rupert Grint, in a pre-apocalyptic thriller about a gay couple and their young daughter who are vacationing in a cabin in the woods, only to be approached by a mysterious group of strangers who tell them they must sacrifice a member of the family to prevent the impending apocalypse.
The strongest additions to Shyamalan's filmography are often his contained, intimate horror stories, like "The Sixth Sense," and "Signs." With "Knock at the Cabin" seemingly set in one location, this is the perfect playground for the king of subverting expectations. It's likely that Shyamalan will make some creative changes to the source material, Paul Tremblay's novel "Cabin at the End of the World," but knowing the film has a child in a leading role, Shyamalan is sure to be flexing his greatest directorial strengths. It feels good to be excited about a Shyamalan movie again. (BJ Colangelo)
19. The Last Voyage Of The Demeter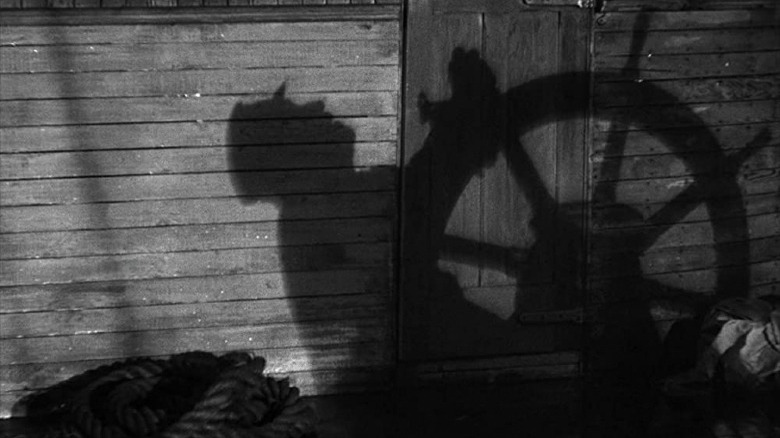 Release Date: August 11, 2023
What if "Alien" took place on a boat at sea and featured Dracula instead of a Xenomorph?
That's the pitch for "The Last Voyage of the Demeter," a period horror film based on the "Captain's Log" chapter from Bram Stoker's "Dracula" novel. The early script draft by "Escape Room" writer Bragi F. Schut (no slouch when it comes to crafting intense stories about people trapped in deadly, contained spaces) spent years stuck in development hell before securing what might be the perfect director for this material in the form of André Øvredal, helmer of "Trollhunter," "The Autopsy of Jane Doe," and "Scary Stories to Tell in the Dark." But for all the first-rate character actors Øvredal has assembled here (like Corey Hawkins, Liam Cunningham, David Dastmalchian, and Aisling Franciosi of "The Nightingale" fame), it's the casting of Javier Botet -- the only living actor who could give Doug Jones a run for his money in the creature performance department -- as Drac himself that has me most excited.
If you prefer your vampire movies on the atmospheric and gothic side, this may yet prove to be the 2023 Dracula movie for you. (Sandy Schaefer)
18. Haunted Mansion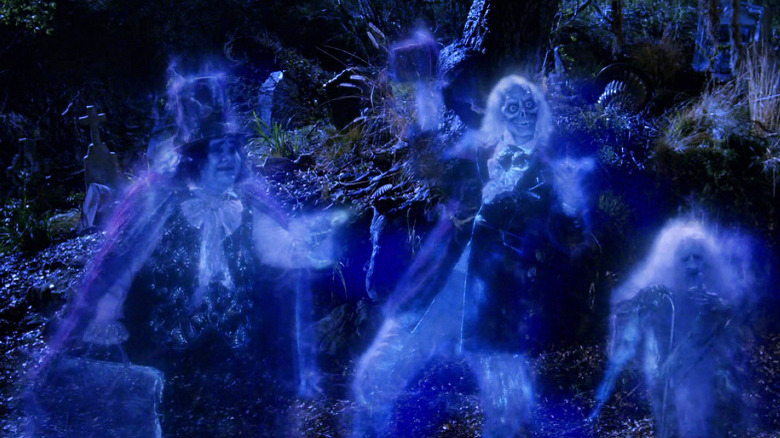 Release Date: August 11, 2023
20 years after Eddie Murphy nerfed his career with "The Haunted Mansion," Disney is once again trying to make its spooky ride into a cross-media merchandising opportunity movie. That's right — we're gettin' a "Haunted Mansion" reboot, and this time it might actually live up to the classic, much beloved Disneyland ride.
The first "Haunted Mansion" attraction opened way back in 1969, and remains very popular to this day. It's essentially a haunted house Disney-style, although in this case, that actually just means limited gore and excellent, life-like theming. Admittedly, Disney does not have a great track record when it comes to its ride-inspired movies, but there's a lot to be excited about here. The 2023 film features some very funny talent, including Owen Wilson, Tiffany Haddish, Danny DeVito, Jamie Lee Curtis (who recently reminded everyone of her comedic chops in "Everything Everywhere All At Once"), Hasan Minhaj, and Dan Levy. The leads Rosario Dawson and LaKeith Stanfield are both very charismatic, and should balance out the antics of the supporting cast. Jared Leto is here too.
And did I mention Justin Simien ("Dear White People") is directing? With so much talent involved, this is sure to be a hysterical haunt. (Sarah Bea Milner)
17. The Killer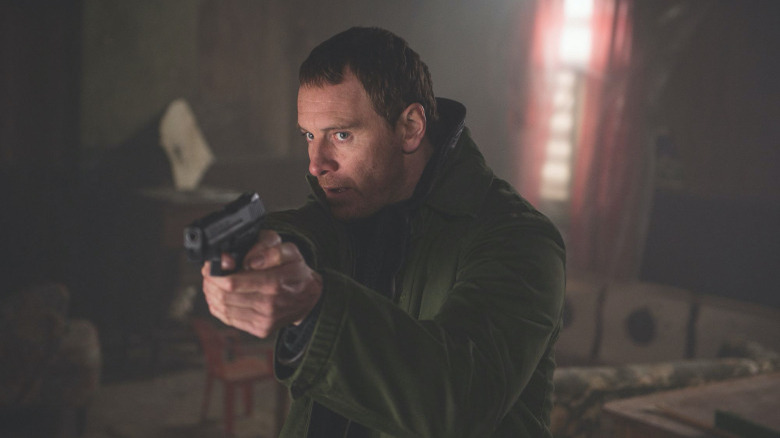 Release Date: TBA in 2023
David Fincher has a new movie coming out, need I say more? The director behind seismic titles like "Fight Club," "Zodiac," and "The Social Network" is back with "The Killer," a neo-noir action thriller based on the French graphic novel series of the same name. The artwork of Alexis Nolent's source material is a visual feat all on its own, so just imagine what happens when that stylish material is put in Fincher's hands, anchored to the story of an assassin slowly losing touch with his moral compass. From the sound of that plot, we're about to have another electrifying psychological thriller on our hands.
Beyond what we can glean from the source material, very little has been revealed about the film itself, but honestly, what more do you need? The globe-trotting adventure will likely dig into the psyche of an expert assassin played by Michael Fassbender. Also, Tilda Swinton will be there. But wait, there's more: "Se7en" screenwriter Andrew Kevin Walker penned the script, and Fincher's frequent collaborators, Trent Reznor and Atticus Ross are handling the soundtrack. That's more than enough information — I need this movie injected into my veins immediately. (Shania Russell)
16. Magic Mike's Last Dance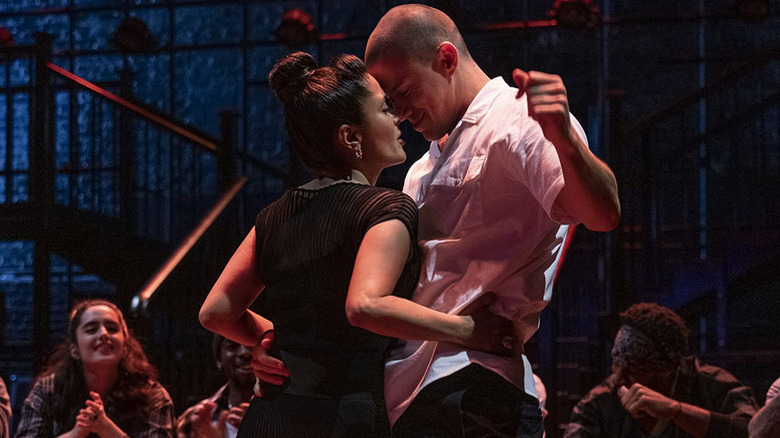 Release Date: February 10, 2023
You know that old adage about how if something's worth doing, it's worth doing well? Steven Soderbergh apparently took that to heart. The "Ocean's Eleven," "No Sudden Move," and "Kimi" director appears intent on "doing well" three separate times as he brings the "Magic Mike" trilogy to what sure looks like it'll be a satisfying and stirring conclusion... in every sense of those two words. After delivering both 2012's Channing Tatum-starring stripper movie and 2015's universally well-received sequel "Magic Mike XXL" (in which Soderbergh ceded the director's chair to Gregory Jacobs and instead focused on producing, cinematography, and editing), the greatest and most sweeping love story of our generation will come to an end with "Magic Mike's Last Dance."
After the first two films followed Tatum's Mike Lane throughout the raunchy nightlife scene of Florida and a grand road trip through the Southern United States, the threequel takes the action to London for one last show -- and one last steamy romance -- to bring it all home. There should be no surprise whatsoever why "Magic Mike's Last Dance" made it onto our list of most anticipated movies in 2023, debuting just in time for Valentine's Day. (Jeremy Mathai)
15. Cocaine Bear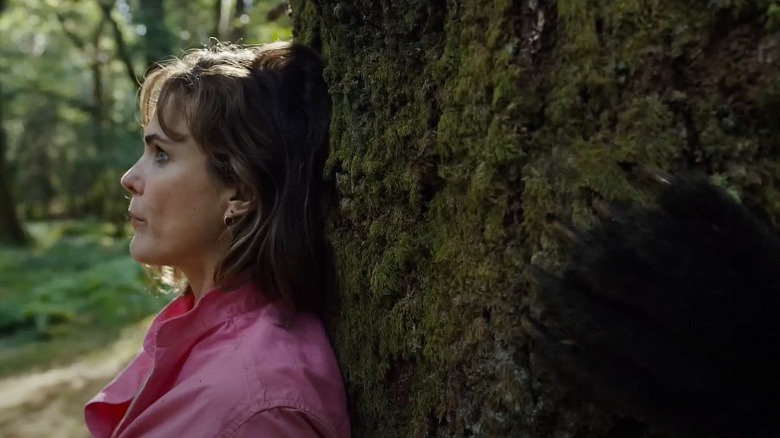 Release Date: February 24, 2023
Who's got two thumbs and wants to watch a movie about a bear who takes a whole lot of cocaine and goes on a murderous rampage while Keri Russell sports a — let's say memorable — Southern drawl tries to keep herself and her kid alive? I sure do!
I didn't know I needed a movie like this in my life, but I can't wait to see how the horror comedy from Elizabeth Banks holds up in its entirety. Is there, for example, a plot for the movie beyond a drugged-up bear killing folks in an ursine manner? And does it really matter if there isn't? I just want to watch this drug-addled, blood-covered bear all day, and the impressive cast (beyond the bear, of course), including a performance from the late and great Ray Liotta, suggests that this film might be more than what it seems at first blush. (Or not, which is totally fine with me.) If the movie is even half as enjoyable as its trailer, watching "Cocaine Bear" will be time well spent. (Vanessa Armstrong)
14. Scream 6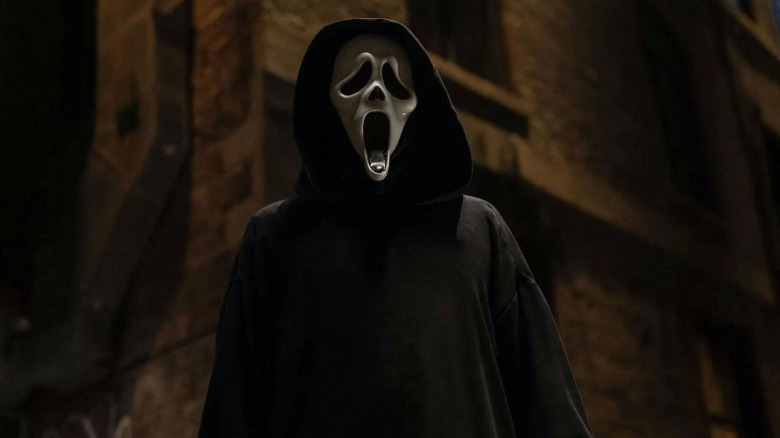 Release Date: March 10, 2023
I had my reservations about "Scream" (or "5cream" if ya nasty). I liked it, but with a few caveats. As a result, when the sixth installment was announced so soon after the fifth film's release, I was skeptical and a little guarded. "Scream" is probably my favorite slasher franchise, and arguably the most consistent one out there (though "Halloween" is a close second). Still, I wanted more than I got out of "Scream" (2022), so I hadn't even warmed up to the idea of a "Scream 6" until a very special casting announcement was made.
Hayden Panettiere is returning as Kirby Reed.
Suddenly, "Scream 6" became one of my most (cautiously) anticipated movies of 2023.
This new venture into Woodsboro's traumatic legacy is intended to hand off the reins to a new generation, as further evidenced by Sydney Prescott's (Neve Campbell) absence. So far, the tone of the latest installment seems spot on, though the biggest issue I had with "Scream" (2022) concerned the decidedly uncharacteristic way certain characters were ... dispatched.
All that said, Kirby is probably one of the franchise's most beloved characters, and we never found out what happened to her in the last movie (despite some clever Easter eggs). If any character in the history of the "Scream" franchise represented the next generation of survivors and horror fans, it was Kirby Reed. Bringing her back is enough to set the hype train for "Scream 6" to ludicrous speed in my books.
That said, if they kill her off, we f****** riot. (Ariel Fisher)
13. Beau Is Afraid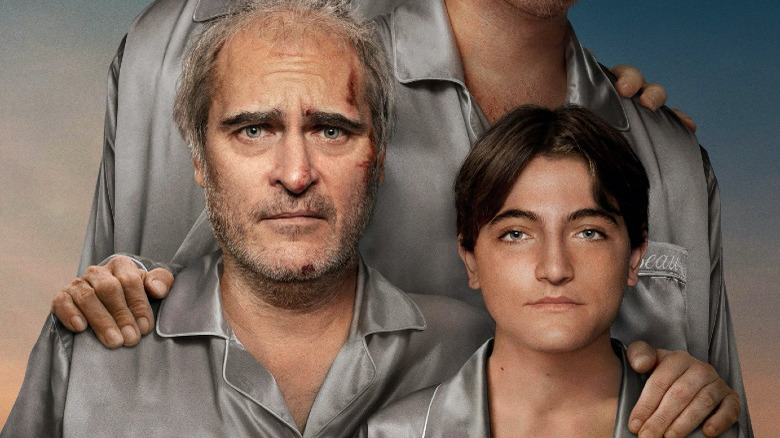 Release Date: TBA in 2023
The film formerly known as "Disappointment Blvd" is finally almost here, and though its title may have changed, the fact remains that this will be the no-doubt-traumatizing third feature from "Midsommar" and "Hereditary" filmmaker Ari Aster. "Beau is Afraid" stars Joaquin Phoenix as, according to The Film Stage, an exceedingly anxious man whose life is derailed by "supernatural threats" when he returns home after the death of his overbearing mother. The film's first poster features four versions of Beau, all in silk pajamas but at different ages with different, distinctive expressions on his face.
Very little is known about "Beau is Afraid" at this point, although in typical Aster fashion, the film was at one point reportedly very long and succinctly described as a "nightmare comedy." But Aster simply doesn't miss, and with a cast including Phoenix, Parker Posey, Nathan Lane, Patti Lupone, and Michael Gandolfini, the movie sounds like a totally different ballgame than his previous two outings. That being said, "Hereditary" made me want to sprint full-force from the theater, so when this movie comes out, it's probably going to be more like "Val is Afraid." I can't wait. (Valerie Ettenhofer)
12. 65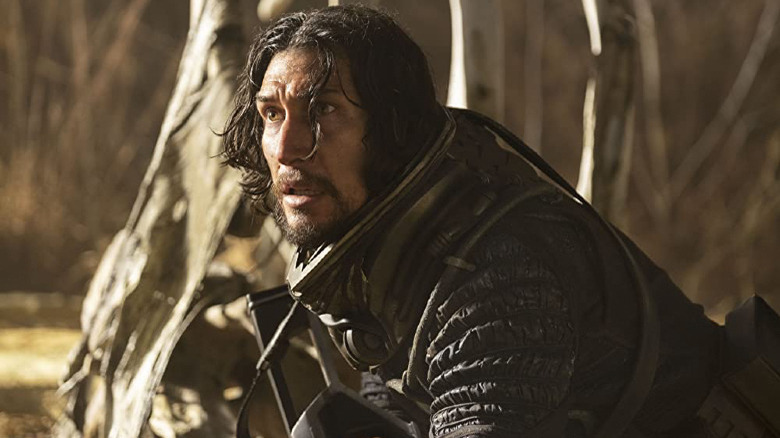 Release Date: March 17, 2023
Adam Driver! Dinosaurs! Space! Put all of those things together, and you'll get "65," a film where Driver plays a space man (or maybe a space alien?!) whose ship crashes onto a jungle-filled planet that is full of monsters that the trailer makes pretty clear are actual dinosaurs who lived on planet Earth 65 million years before human beings became a thing (hence the name of the film).
The movie comes from horror writers Scott Beck and Bryan Woods, the team behind "A Quiet Place" and "Haunt," and it's produced by Sam Raimi. That and the dark and creepy vibes from the trailer strongly suggests that "65" will be chock full of horror as Driver and the only lone survivor, a young girl (Chloe Coleman), try to survive as a T-Rex and other carnivorous prehistoric creatures try to eat them for dinner. Yeah, the movie looks pretty scary, but what fills me with glee is the idea of seeing Driver take on a dino. It's a premise that's been done before, sure, but I'm here for it. (Vanessa Armstrong)
11. Renfield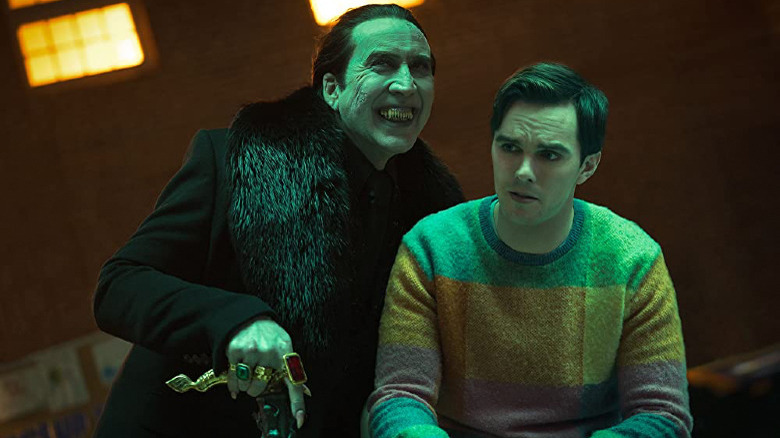 Release Date: April 14, 2023
I have four words for you: Nicolas Cage as Dracula! That is the promise of "Renfield," the latest take on the legendary vampire, this time from director Chris McKay. In this case, however, we're getting to see things from the perspective of Dracula's fed-up assistant, played by Nicolas Hoult. After 100 years of vampire cinema, it's tough to find a unique take on Dracula. Yet, by putting a secondary character in the driver's seat, giving this one a modern setting, and making it more comedic in tone, this could be something pretty damn unique. And, not for nothing, this is Cage's first studio film in more than a decade since "Ghost Rider: Spirit of Vengeance," with the actor on the upswing thanks to critical darlings like "Pig." And his first step back into the studio movie ring is as Dracula? Try to convince me you're not at least curious to see what that looks like. Not to mention that McKay directed "The LEGO Batman Movie," which proved he can be very inventive with well-worn IP. All of the right pieces are in place, to be certain. (Ryan Scott)
10. Evil Dead Rise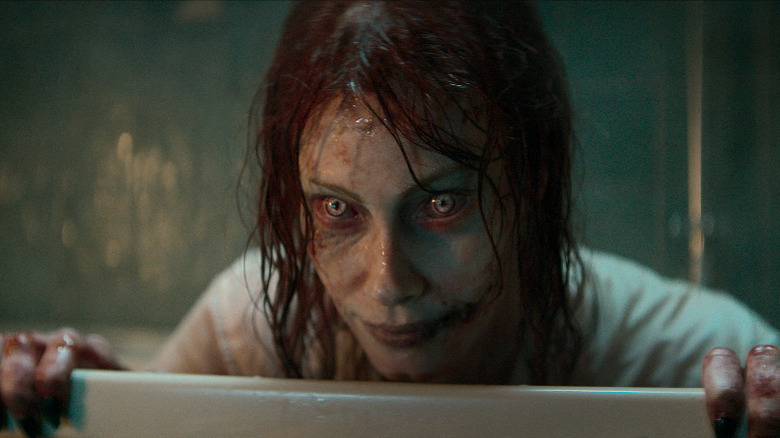 Release Date: April 21, 2023
Groovy. The Sam Raimi-created " Evil Dead" franchise rises again with its latest and fifth installment, "Evil Dead Rise." Ever since 1981, Raimi's splatfest trilogy increasingly embraced horror with each sequel, right up to the medieval mortal-vs-evil battle of 1992's "Army of Darkness." A 2013 re-imagining by "Don't Breathe" director Fede Álvarez took the cabin-in-the-woods conceit and applied it to a fresh crop of victims (Bruce Campbell would no longer star as beloved everyman Ash), leading to one of the genre's wildest performances ever from Jane Levy as Mia. Now, "The Hole in the Ground" writer and director Lee Cronin takes the helm (with Campbell and Raimi as executive producers) in the "Evil Dead" universe, with his film following two estranged adult sisters and a trio of siblings fighting for their lives against demons in an L.A. apartment.
As the red-band trailer promises, there will be buckets of blood in the spirit of Raimi's original. "The Evil Dead" initially earned an X rating for its visceral gore; its demons could only be vanquished by dismembering their human hosts, earning the movie a spot on the notorious Video Nasties list in the UK. In 2023, the bloody mayhem includes eating glass, a tattoo gun, and –- ew! –- a cheese grater employed in ways unfit for the kitchen.
While Sam Raimi isn't directing, his influence has ensured that "Evil Dead Rise" will include a book of the dead and worthy human-possessing monsters. According to Cronin, these Deadites taunt their prey before swallowing souls just as their prosthetic-covered, stop-motion predecessors have done. It's that humor that makes the "Evil Dead" movies as boisterous as they are gnarly, and it's encouraging to know that it'll be plenty sinister and plenty of fun for the midnight movie crowd. (Anya Stanley)
9. Guardians Of The Galaxy Vol. 3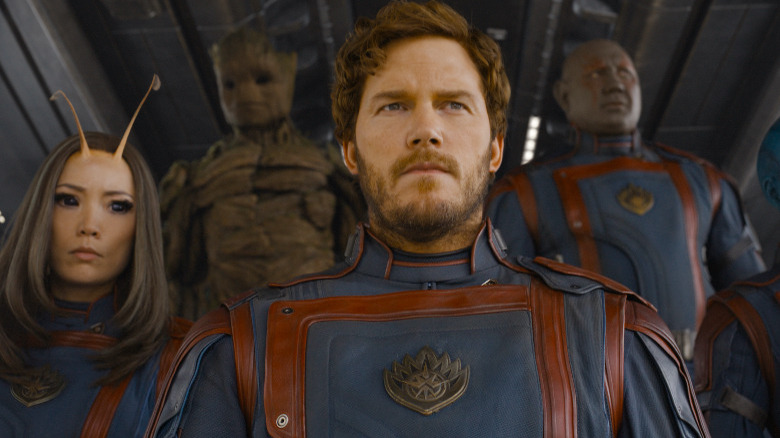 Release Date: May 5, 2023
For years, writer and director James Gunn has teased that "Guardians of the Galaxy Vol. 3" would mark the end of the story for this iteration of the team of ragtag space criminals turned superheroes. So it goes without saying that we absolutely cannot wait to see how the filmmaker will conclude this trilogy before he goes off to play with his new DC Comics toys.
Rocket Raccoon is getting more of a spotlight this time, with flashbacks teasing his origin story that has only been hinted at in the previous installments of the franchise. Plus, we're finally going to be introduced to the perfect specimen known as Adam Warlock (Will Poulter), a character teased in one of the many credits scenes from "Guardians of the Galaxy Vol. 2." And we're also getting a new villain in the form of the High Evolutionary, played by Chukwudi Iwjui.
The first trailer for the sequel promises the most emotional chapter of the franchise yet, and it might very well be one of the most heartbreaking movies of the entire Marvel Cinematic Universe. Considering this is meant to wrap up the team's story, that could mean some of the Guardians won't make it out alive, especially with such high stakes, and we're totally not prepared for that yet. (Ethan Anderton)
8. Oppenheimer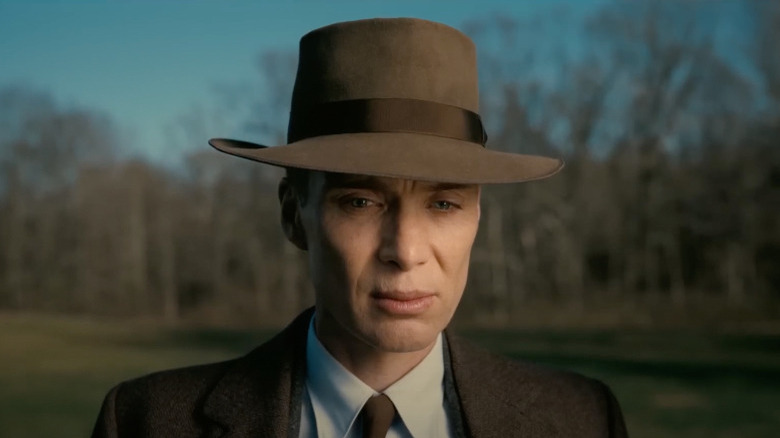 Release Date: July 21, 2023
Full disclosure: If it looks like a Dad Movie, sounds like a Dad Movie, and acts like a Dad Movie, then it's probably a Dad Movie... and despite not being a dad, I'm always going to be the first person in line to watch it. Christopher Nolan seemed to have gotten that urge out of his system with 2017's "Dunkirk," the crosscutting, timeline-jumping masterclass that detailed the historical evacuation of Allied forces during World War II. But only a few short years later, thankfully, the filmmaker is once again returning to that familiar setting -- this time, with the biographical picture "Oppenheimer." With semi-regular collaborator Cillian Murphy in tow as the infamous scientist J. Robert Oppenheimer, the film will detail the series of events that led to the creation of the atomic bomb.
In vintage Nolan fashion, however, we can expect a deep dive into the psychological toll this took on the complicated central figure, a continuing obsession over the ravages of time, and even what seems to be a depiction of a bomb test with (allegedly) no CGI used at all. In other words, once "Oppenheimer" debuts, it should become yet another hit for the mainstream auteur whose work appeals to young adults, dads, and everyone in between. (Jeremy Mathai)
7. Dune: Part Two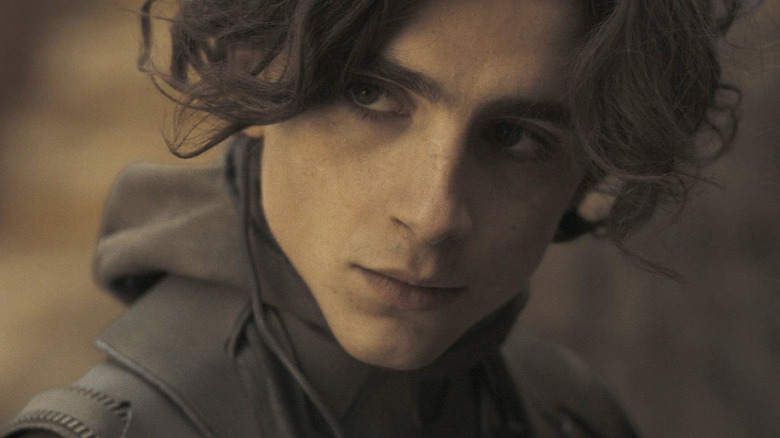 Release Date: November 17, 2023
With "Dune: Part One," director Denis Villeneuve dropped a gauntlet: Yes, Frank Herbert's classic science-fiction novel could be adapted for the big screen using a massive cast of (undeniably hot) movie stars, but he'd need two movies to get the job done. And here we are. "Dune: Part Two" will conclude the events of Herbert's first novel, with Paul Atreides (Timothee Chalamet) leading the Fremen forces of Arrakis against the conquering House Harkonnen. And naturally, the cast has expanded to include more undeniably hot movie stars (Austin Butler and Florence Pugh) alongside character actors we'd watch read the phone book (Christopher Walken, Tim Blake Nelson). But the real star here is the detailed, vibes-first world Villeneuve has built, a sci-fi landscape that's austere and deadly and fascinating. The first movie asked us to take the plunge into a weird world full of infinite promise. Now, it's the sequel's job to bring it all together. (Jacob Hall)
6. Killers Of The Flower Moon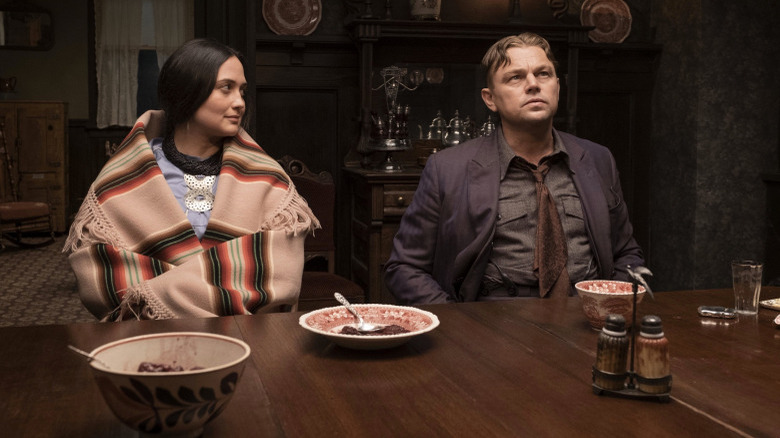 Release Date: TBA in 2023
I've got one name for you: Martin Scorsese. Scorsese is our greatest living filmmaker (yeah I said it) and anytime he releases something new it's worth sitting up and paying attention. Scorsese's latest reunites him with both Leonardo DiCaprio and Robert De Niro, and also boasts a cast that includes Jesse Plemons, Lily Gladstone, and Brendan Fraser. Based on a true story, and the book by David Grann, "Killers of the Flower Moon" tracks the investigation into a string of murders targeting the Osage tribe in northeastern Oklahoma in the 1920s. As of this writing, we haven't seen any footage from the film yet, but again: It's Marty Scorsese, baby. You know he's going to deliver the goods. (Chris Evangelista)
5. John Wick: Chapter 4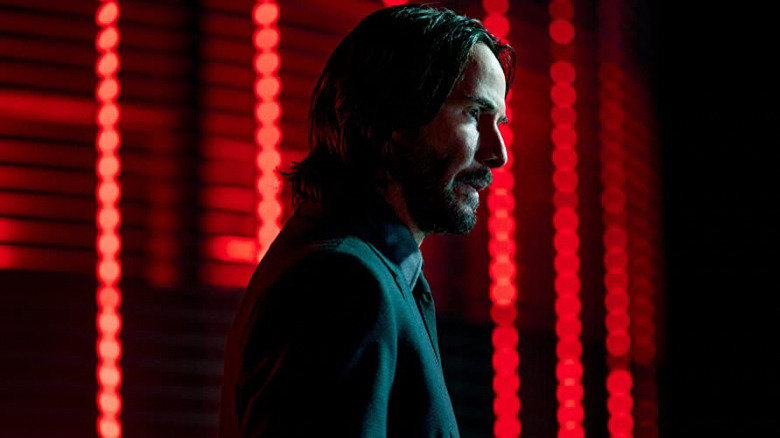 Release Date: March 24, 2023
It says something about the "John Wick" franchise that we're approaching the fourth film in the series with excitement rather than trepidation or fatigue. Keanu Reeves and director Chad Stahelski have proven themselves to be an action movie dream team -- a performer who has found a role perfectly suited to his specific set of skills and a filmmaker with the nerve and style to bring Hong Kong-style fightin' and shootin' to Hollywood without watering any of it down. And while the violent, wild fight scenes are the bread and butter of the "John Wick" series, it's the increasingly rich storytelling and world-building that keeps it fresh, as each entry draws us deeper and deeper into a fantastical assassin world that feels like the setting of the greatest '90s Vertigo comic book never actually published. Yes, we want to watch John Wick eff up more bad guys, but we also want him to continue to meet more odd and dangerous characters (almost all of them played by brilliant character actors) from a bizarre underworld that lurks unseen beneath our own. Make "John Wick" movies forever, please. (Jacob Hall)
4. Mission: Impossible - Dead Reckoning Part One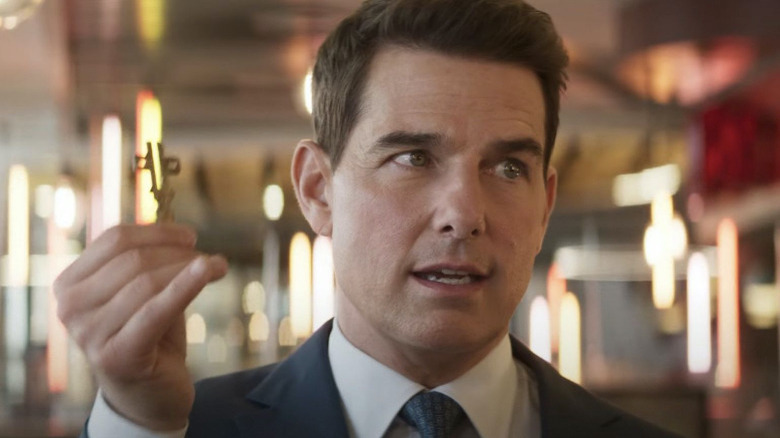 Release Date: July 14, 2023
For the second year in a row, "Mission: Impossible -- Dead Reckoning Part One" is on our yearly most anticipated list. Writer/director Christopher McQuarrie makes these movies in an incredibly non-traditional way, essentially centering the narrative around major set-pieces and writing (and rewriting) everything else on the fly to hone the story into something coherent amid all of the death-defying moments. But while that sounds like utter chaos behind the scenes, you'd never know it watching the final product. With familiar faces and new additions like Hayley Atwell, Pom Klementieff, and Cary Elwes, plus the long-awaited (by me) return of Henry Czerny as Kittridge, the cast is stacked. "Fallout" featured some of the best blockbuster action scenes of this century so far, and we already know they're going to try to up the ante in a significant way this time around. With superstar Tom Cruise several years into the "I'm going to do tons of life-threatening stunts myself, for real" phase of his career, we suspect this will have our jaws on the floor yet again. (Ben Pearson)
3. Spider-Man: Across The Spider-Verse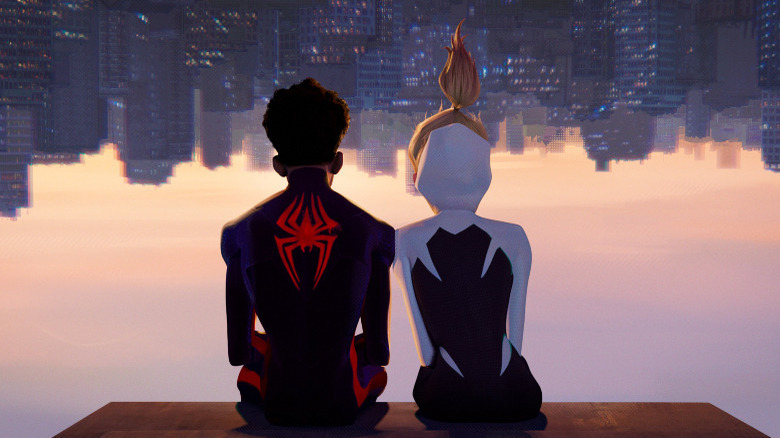 Release Date: June 23, 2022
"Spider-Man: Into the Spider-Verse" is one of the few instances where the word "gamechanger" actually applies. With its stunning, innovative visual style, the Sony Pictures Animation film provided a refreshing take on the comic book web-slinger by not only focusing on Miles Morales (voiced by Shameik Moore) as the titular superhero, but by also bringing in a variety of unique and entertaining versions of the character from across the expansive multiverse of Marvel Comics, including Hailee Steinfeld as Spider-Gwen, Nicolas Cage as Spider-Man Noir, and John Mulaney as Spider-Ham. So it goes without saying that we're excited to see how the sequel will pick up where we left off and hopefully take things to an even more impressive level. The trailer teases infinitely more versions of Spider-Man, including the addition of Oscar Isaac as Spider-Man 2099 and Issa Rae as Spider-Woman. Plus, the film is said to feature six distinct types of animation, promising yet another vibrant, colorful visual feast to inject straight into our eyeballs. With Phil Lord and Chris Miller again producing, and the directing trio of Joaquim Dos Santos ("Avatar: The Last Airbender"), Kemp Powers ("Soul"), and longtime animator Justin K. Thompson at the helm, this should end up being a fully satisfying sequel. (Ethan Anderton)
2. Indiana Jones And The Dial Of Destiny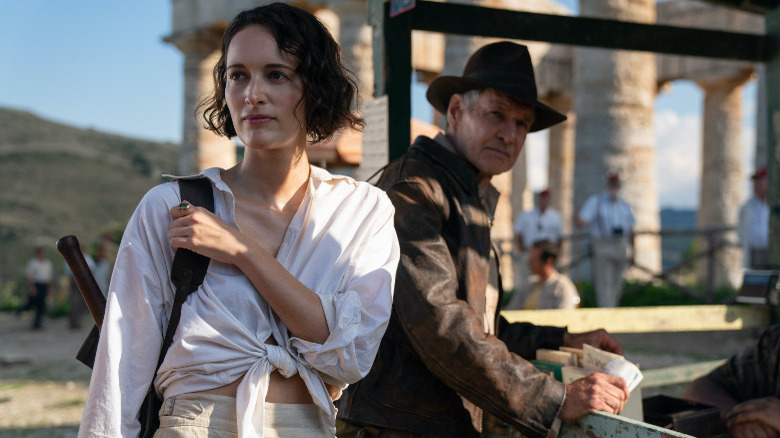 Release Date: June 30, 2023
Some folks were "Star Wars" kids growing up, but I was always an "Indiana Jones" kid. The globe-trotting adventuring archeologist played by Harrison Ford has always captured my imagination, so much so that I'm willing to defend parts of "Indiana Jones and the Kingdom of the Crystal Skull." That film could've easily been the final Indy adventure, but Ford is putting on his hat one last time for "Indiana Jones and the Dial of Destiny." This is the first Indy film not helmed by Steven Spielberg, and while I'm sad about that, I think director James Mangold has what it takes to deliver the goods. We don't know a whole lot about the story here — there are rumors that time travel might be involved — but as long as Mangold and company deliver on the thrills and chills, I think we're in for something special. (Chris Evangelista)
1. Barbie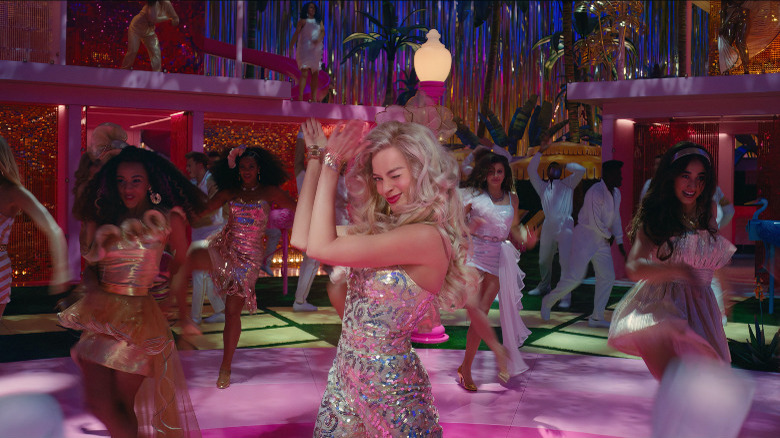 Release Date: July 21, 2023
2023 looks to be an absolute banger of a year for new releases, but all of my excitement has been reserved for Greta Gerwig's long-awaited trip into the world of "Barbie." Mattel's iconic fashion doll is arguably one of America's greatest contributions to pop culture, and it is a crime against humanity that she's never been given the official, live-action movie treatment. Perhaps Barbie has been waiting for a director that fundamentally understands the deeply complex position Barbara Millicent Roberts holds in our society but isn't afraid to celebrate the joy she's brought to generations. Gerwig may be the perfect director for a "Barbie" film, but it will be a surprise to no one if Margot Robbie's portrayal of the titular doll surpasses her legacy as Harley Quinn.
With no exaggeration, "Barbie" boasts one of the most ridiculously stacked casts in film history, which is precisely what a cultural institution of her caliber deserves. That said, there's a lot riding on "Barbie." Folks are ridiculously excited about the casting, the costume design, and the hilarious teaser parody of "2001: A Space Odyssey," which means the pressure is on. Will "Barbie" be able to meet the expectations we've all set in our own minds? We'll have to wait until we are welcomed into the Dreamhouse to find out. (BJ Colangelo)
Read this next: Horror Movies You Don't Want To Miss In 2023
The post The 30 Most Anticipated Movies of 2023 appeared first on /Film.