Summer is finally here.. Ignore the rain, we promise it is!
When the weather is nice sometimes all we want is something comfortable and lightweight to combat the heat. Well, we have you covered.
There is certainly something for everyone so this is your guide to finding your perfect sun dress. 
Let's start with some summery floral prints, florals and patterns are a great way to attract the eye and add some fun to your wardrobe while keeping that girly summery vibe. 
Sun dresses are the perfect addition to your summer wardrobe with endless options from floral prints to block colours and the option of long maxis or shorter day time looks. 
If you take some richer and warmer toned colours or even some neutrals you can achieve that classic chic and expensive look.
I think a more neutral palette always works well for this.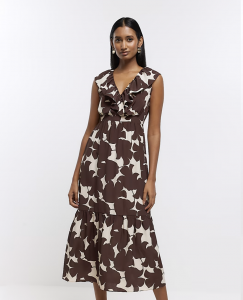 All you are missing are some accessories to tie any of these looks together. A big oversized sun hat or a chunky brown or black belt would give you the perfect old money look. 
Think Pretty Women- the white dress and the brown hat in the 'Big mistake' scene or the brown polka dot dress with the white hat. That is the vibe we want. 
Every wardrobe needs a good mix of maxi dresses. This is because of their versatility.
Last minute dinner? Maxi Dress. Fancy restaurant on holidays? Maxi dress. Having a comfy-vibe day? Maxi dress. 
Satin Maxi dresses are really in this year, I know satin can sometimes not scream comfort but there is so many variation you are sure to find something keeping you comfortable and stylish.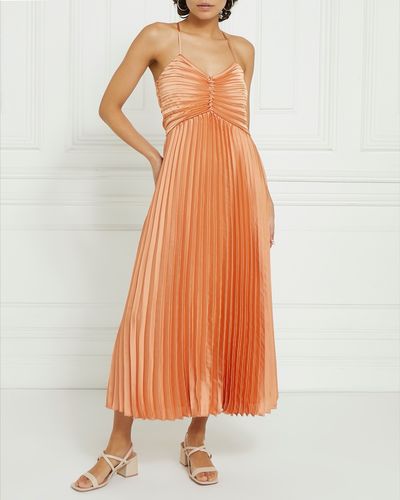 Warm weather is just around the corner so why not add some new sun dresses to your wardrobe this summer!
The post The 2023 sundress guide appeared first on VIP Magazine.