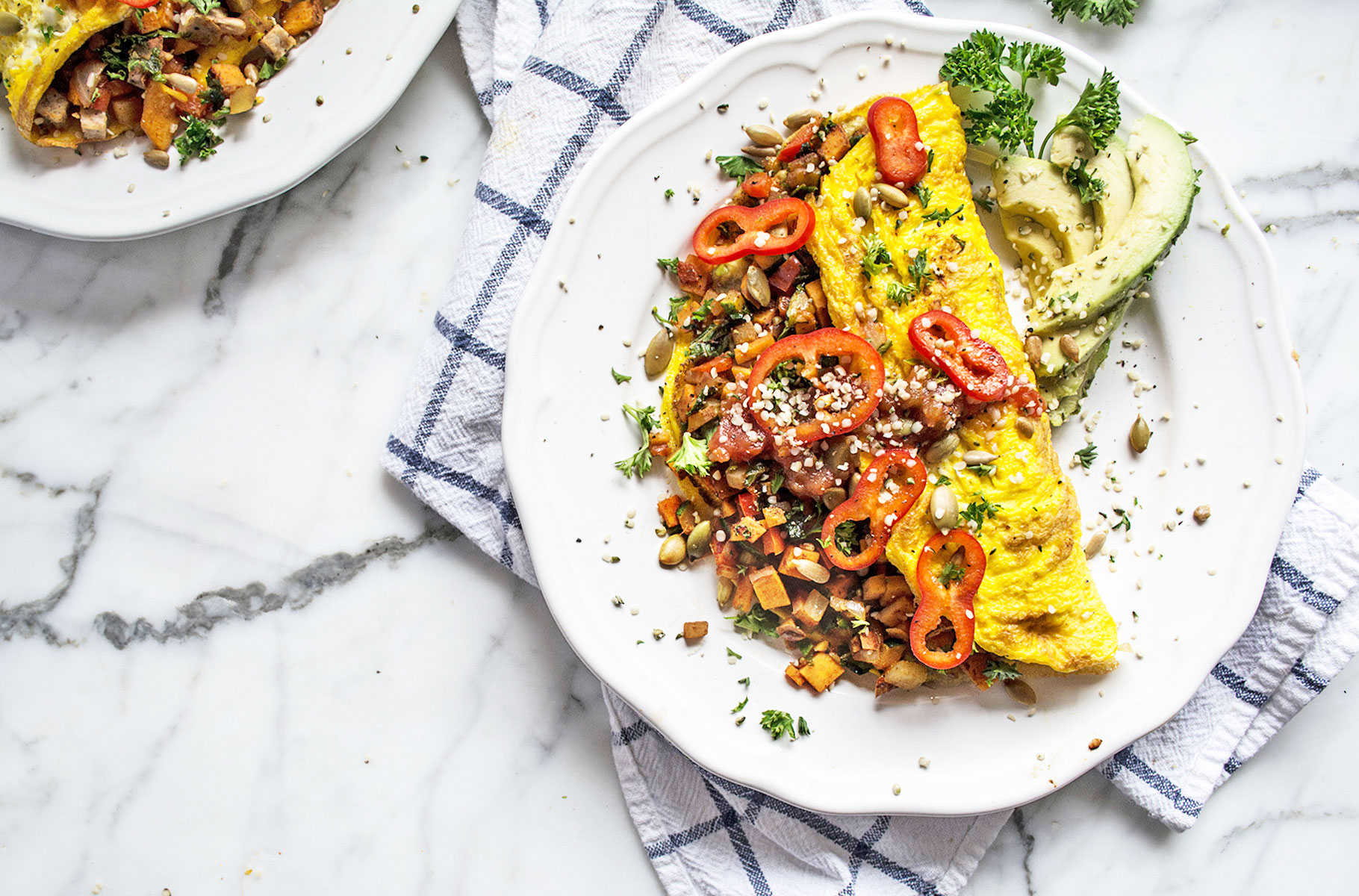 This Southwest Veggie Omelet is so yummy and super filling! AND my husband said it's the best omelet he's ever eaten..what?! Woohoo! You can easily add additional protein/dairy, but it's pretty amazing on it's own!
It's sorta a strange thing to talk about food right now. With each new recipe I share from week to week, things are so different.
There are just SO many hard things going on in the world. People are hurting and fearful. Lives have been lost. Sickness is rampant. Jobs have been eliminated. Schools are closed. Churches aren't gathering. Businesses are temporarily closed. People are isolated and for some that means they're also very lonely. High school seniors are missing their prom and all the fun activities they've been anxiously waiting to experience. Food and paper goods that have always been so easily accessible are suddenly hard to find. The list of changes and difficult circumstances seems endless.
I don't want to be insensitive to any of these things. My heart breaks for the pain so many are experiencing.
We've been really intentional in talking to the kids about all we have to be grateful for, each taking turns to list things specifically. Honestly, this is as much for them as it is for us. We're also spending time vocally praying with the kids for those around us in hard situations.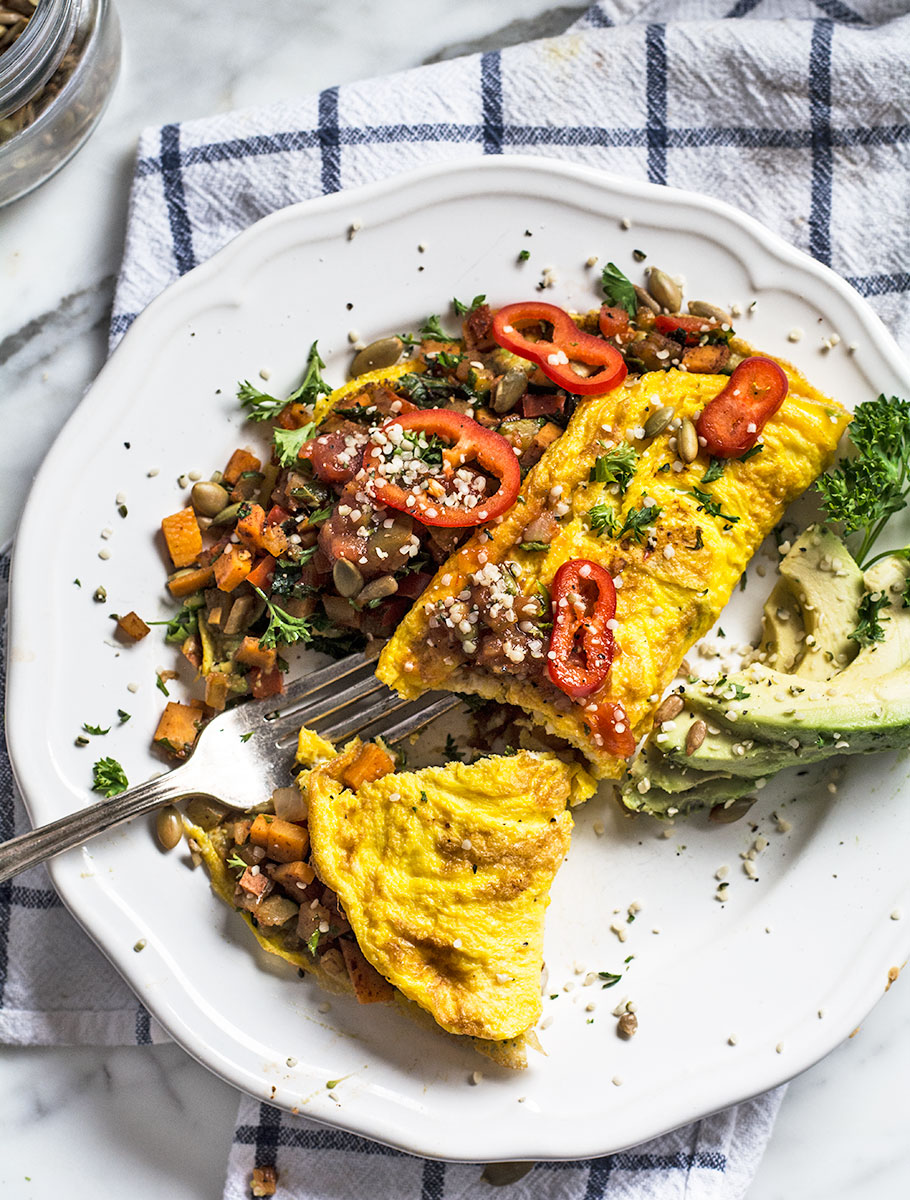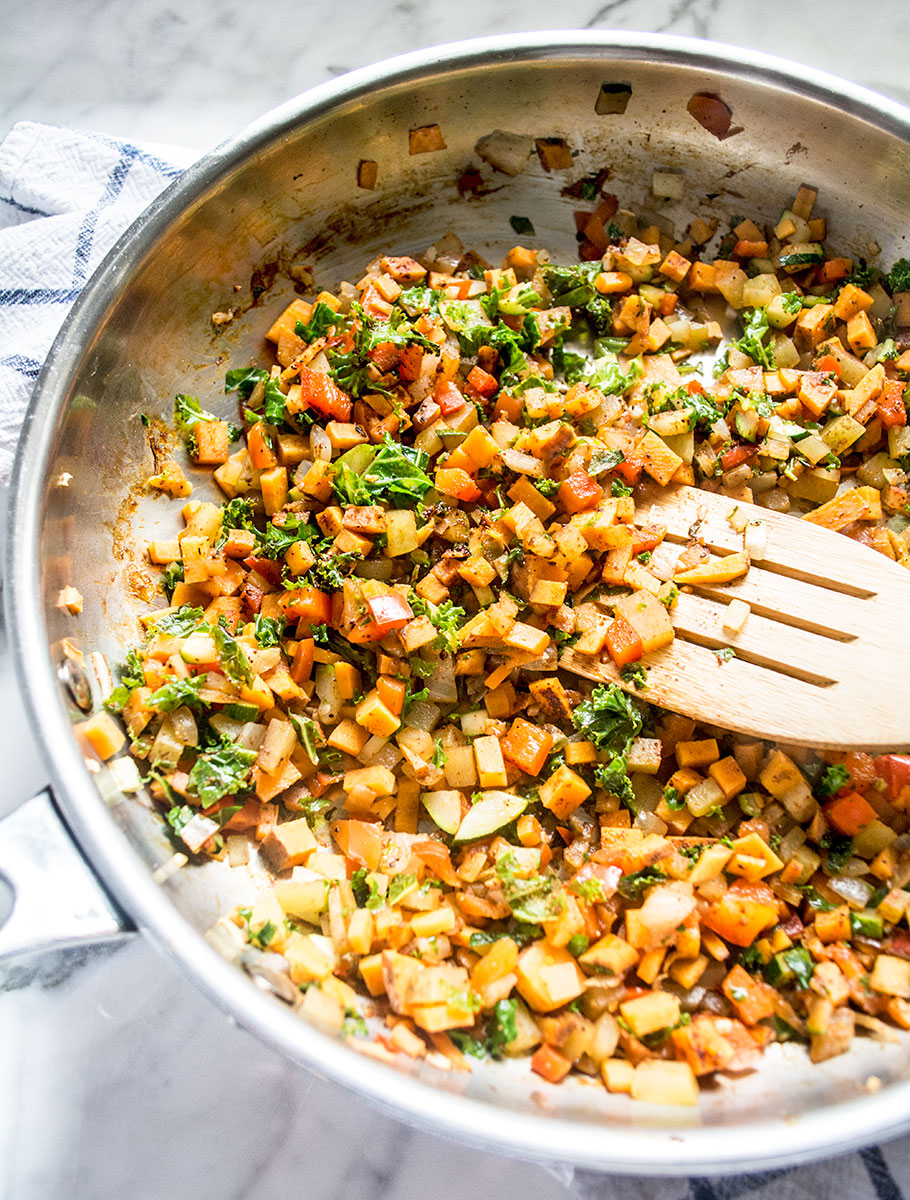 Our own routine has been rocked a bit during these last couple weeks. With so much rain we've been indoors with little to nothing to break up the monotony. I'm not big on screen time for the kids. I have no judgement towards others for the use of it, we definitely do have some here and there, I've just found my kids behavior is better without it. But it takes a lot of energy to keep the kids from being board and playing well together.
We've been doing a lot of craft time, reading books, kid-friendly fun exercises or dance parties, and recently we've upped our game in the way of pretend clothes. Brighton especially loves to pretend to be things by matching his clothes and adding a hat, cape, necktie, etc. Some of his favorites are a king, ladybug (an outfit we made for his preschool Bug Ball), office worker, camper, and of course – Batman. He's also got halloween costumes from past years that he loves to change in and out of throughout the day. I'm thankful to be home with them, but the days are definitely exhausting.
We've made pancakes and waffles a few times as a fun start to the day. They've helped make muffins and cookies for fun snacks, and at least a couple nights a week help me with dinner. It's one of my favorite activities to do with them. And while there are many things we don't need or aren't doing right now, food is not one of them. We have to eat.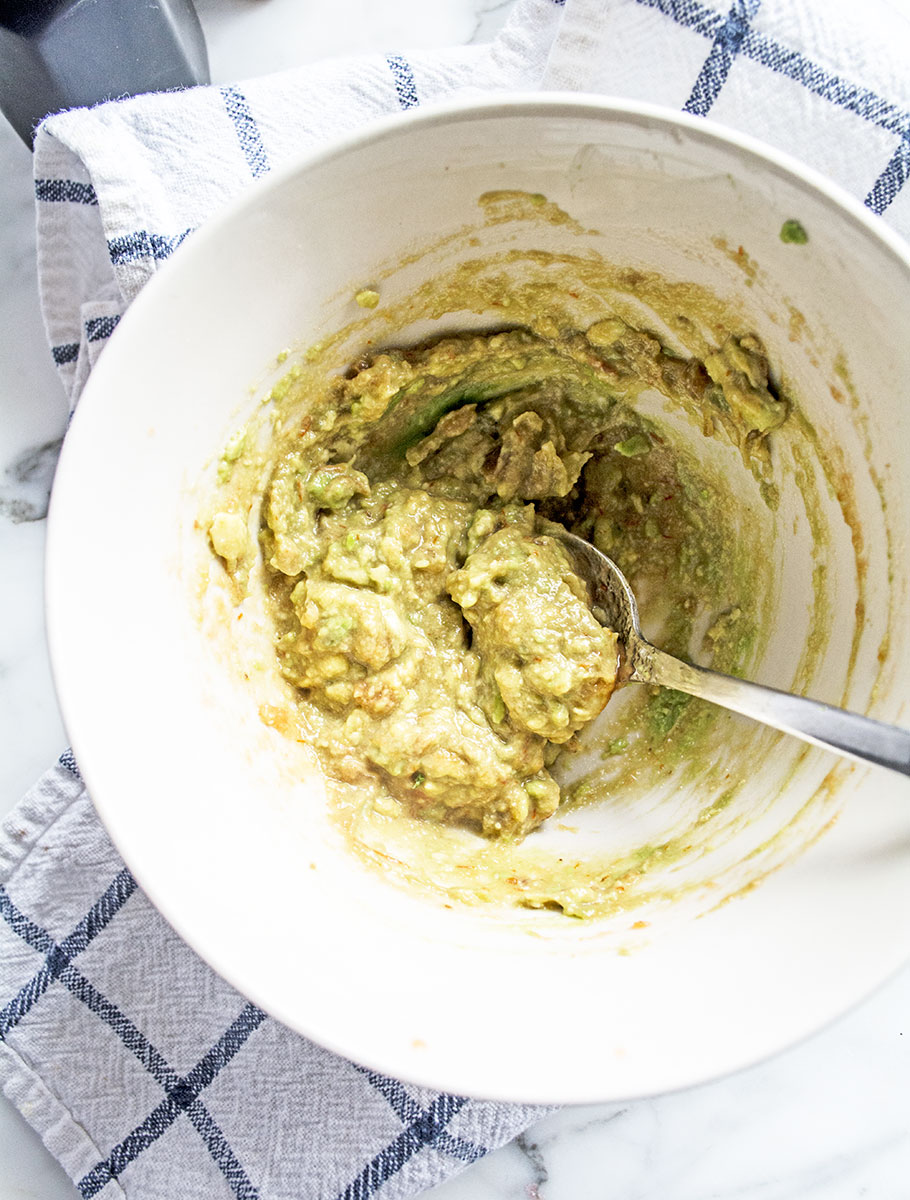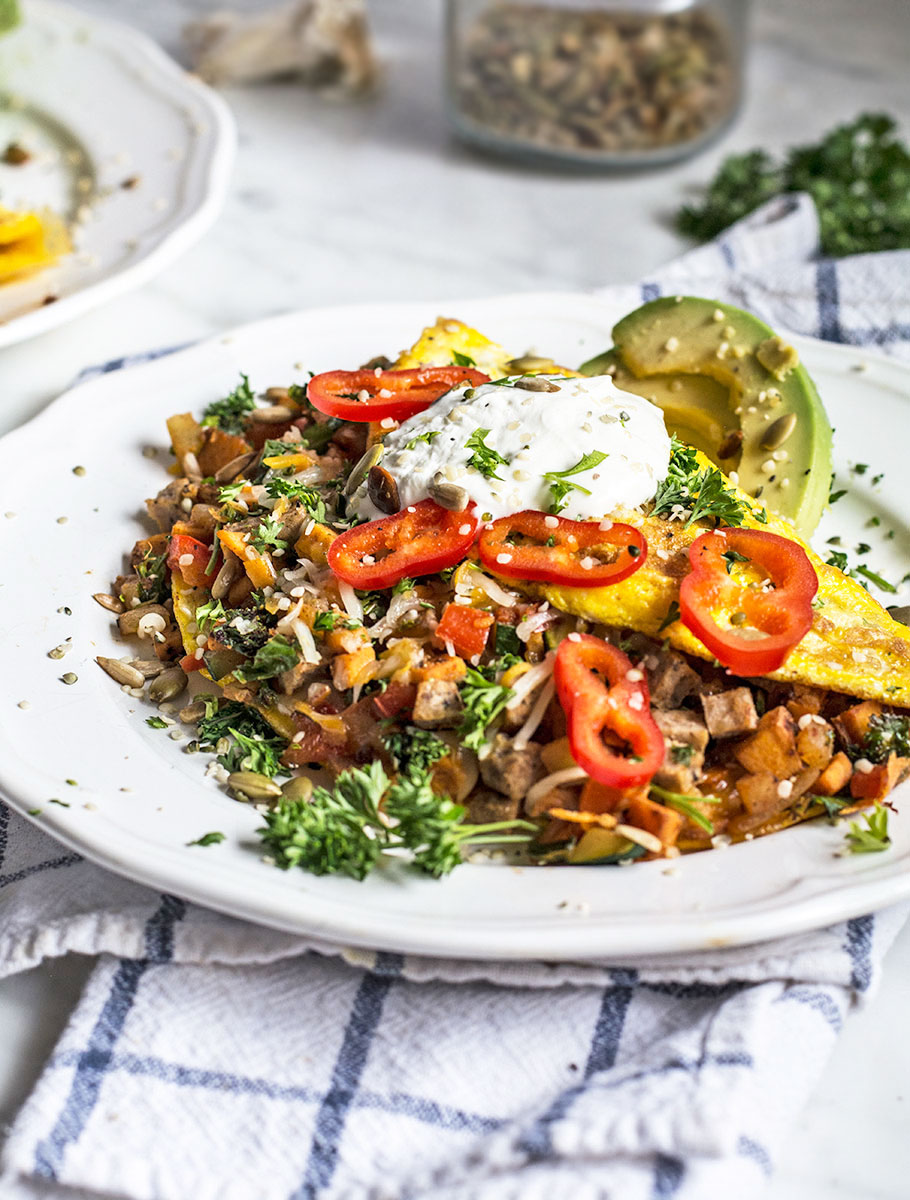 We all have to eat, right? And perhaps for some, there's actually a little more time for homemade meals right now. I love to cook with fresh produce, but I'm also hoping to focus on meals that are made with pantry staples and ingredients that have a decent shelf life. This Southwest Veggie Omelet falls into both categories. Pantry/Fridge staples and ingredients with a fairly long shelf life.
I know eggs are one of the highly sought commodities right now. While I may not be able to find the exact brand or color of eggs I typically buy, I've been fortunate enough to find some sort of eggs available each time I've shopped in the recent weeks. Hoping that's the case for you, too!
What makes this Southwest Veggie Omelet a great choice during the Covid 19 Pandemic?
Eggs have a great shelf life and add lots of protein for those who are Vegetarians AND for those who are unable to find meat right now. (According to the

USDA

, raw eggs in their shells will store in refrigerator for 3-5 weeks)

Sweet potatoes, golden potatoes, onions, bell pepper and kale add a healthy dose of fiber, vitamins and minerals. BUT they also hold up for at least a couple weeks if not longer in the fridge. So for those who are buying a little extra each trip in an effort to shop less often, these are a great choice.

Naturally gluten-free for those with Celiacs or gluten intolerances.

Super adaptable to meet the preferences of each person in your home! In many cases, all members of the family are home right now and making meals that suit everyone can sometimes feel like an impossible feat. Omelets are so great for easily satisfying everyone's specifics likes and dislikes.

For those wanting meat, but needing to use it sparingly, a little goes a long way in these omelets. I chopped up one small, cooked sausage patty and used it for both Josh and Brighton.

🙌🏻

Endless garnishing options – salsa, fresh herbs, hemp hearts, pumpkin seeds, and sour cream or Greek yogurt for who can tolerate dairy. A little garnish does a lot for making our food extra flavorful and extra pretty! Because we're all looking for small things to make us smile right now, right?

If you find yourself at a loss for what to fix for dinner and with the bulk of these ingredients on hand, give this Southwest Veggie Omelet a try. Don't be afraid to free-style it, adding in whatever veggies you have on hand. The seasonings – chili powder, cumin, smoked paprika, salt and pepper – are the essentials for the Southwest attribute. I think you'll find they add a really lovely flavor to the fresh veggies, eggs, and avocado. Whether you make it for breakfast or dinner, I feel fairly confident you'll find it to be hearty and satisfying.
Until next time, wishing you and yours good health and special moments with your loved ones. 🧡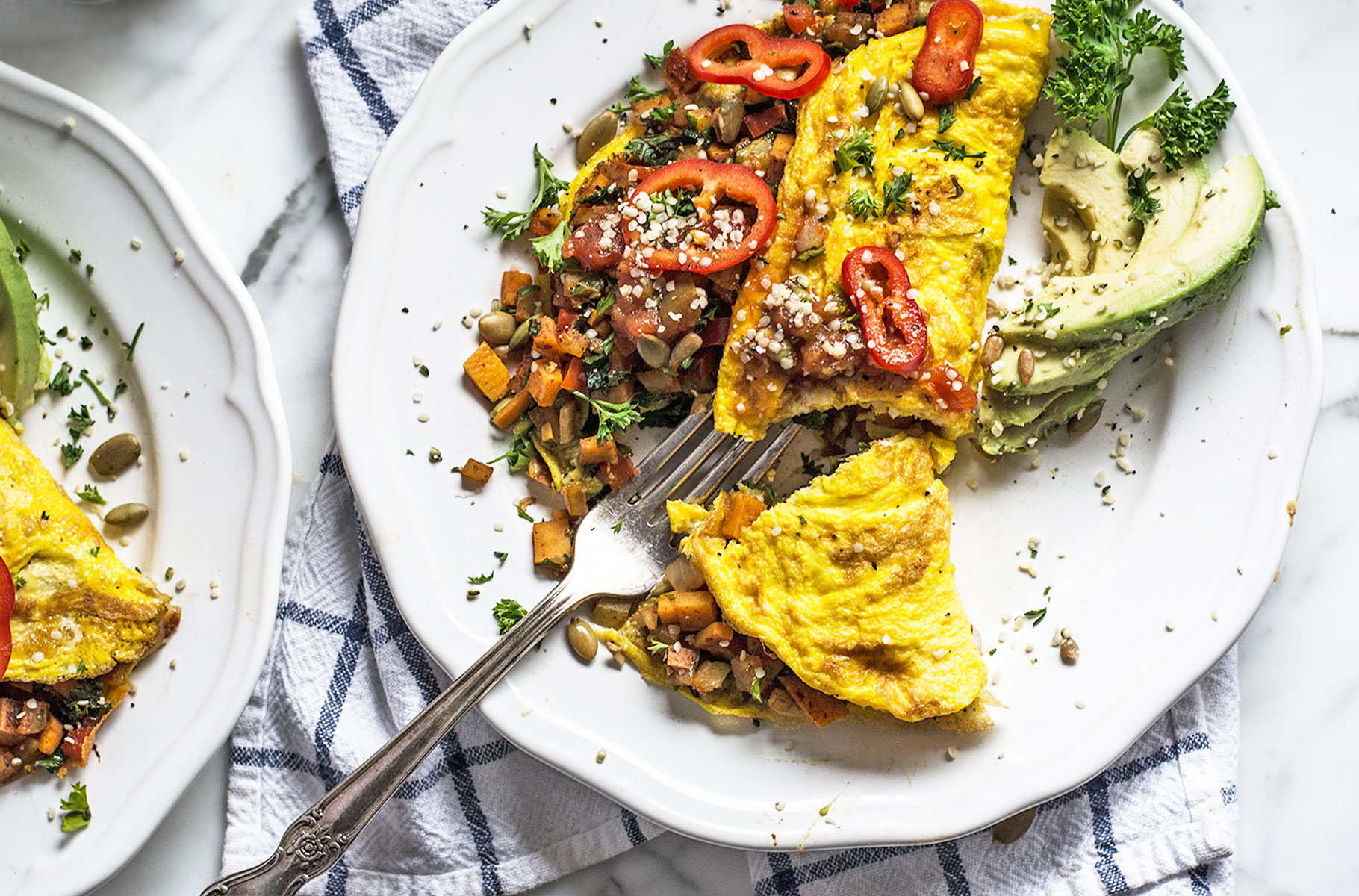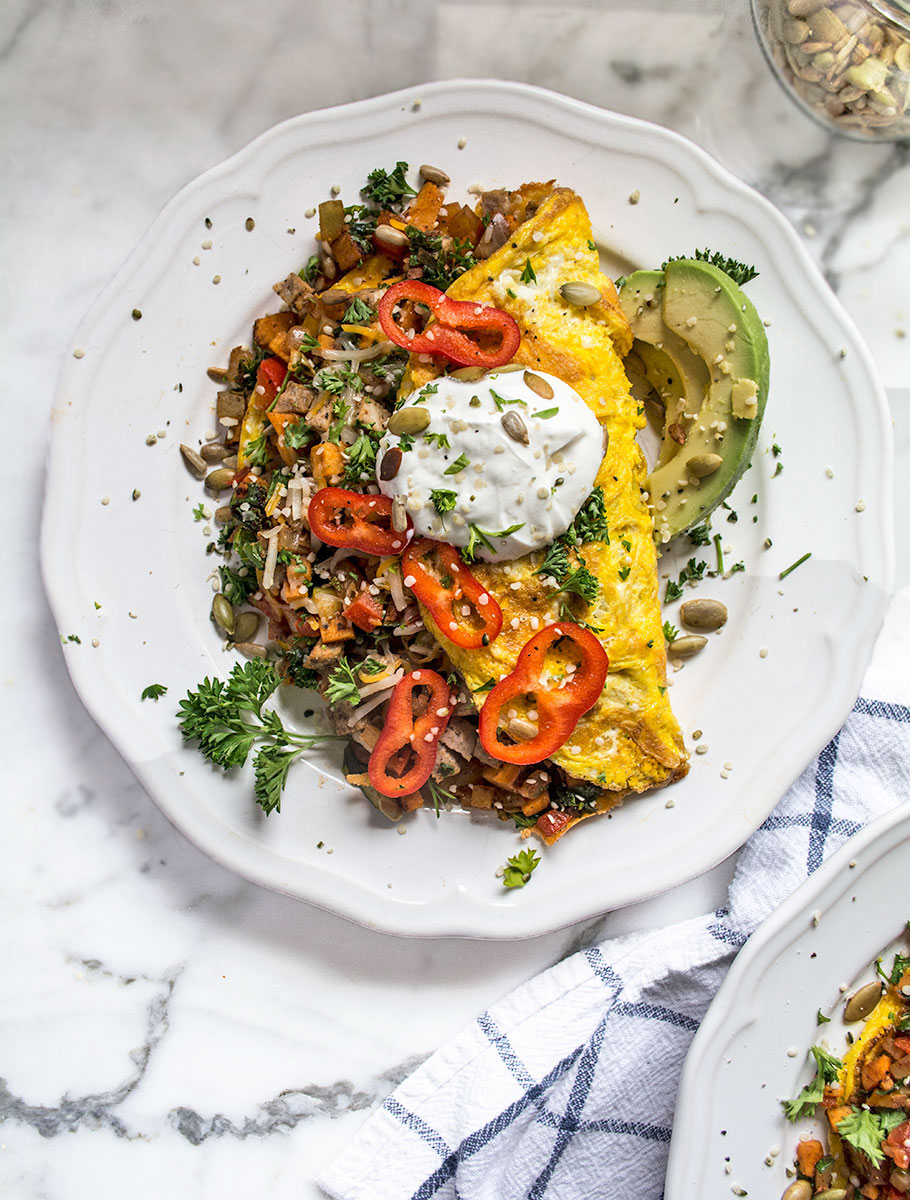 Print
Southwest Veggie Omelet (GF + DF)
This Southwest Veggie Omelet is so yummy and super filling! ANNNND my husband just said it's the best omelet he's ever eaten..what?! Woohoo! You can easily add additional protein/dairy, but it's pretty amazing on it's own!
Course
Breakfast, Breakfast/Brunch, Healthy
Keyword
dairy-free, gluten-free, Omelet, vegan
Ingredients
FOR THE OMELET:
1

tbsp

coconut oil

1

garlic cloves

minced

1/3

cup

onion

finely diced

1/3

cup

bell pepper

finely diced

2/3

cups

sweet potato

chopped small

1/3

cup

gold potato

chopped small

1/3

cup

zucchini

diced

1/2

cup

chopped kale

finely chopped

1/2

tsp

chili powder

1/2

tsp

cumin

1/2

tsp

smoked paprika

salt and pepper to taste

4

large brown eggs
FOR AVOCADO MIX
1/2

large avocado

mashed

1

tbsp

favorite salsa
OPTIONAL DAIRY/PROTEIN ADD-INS:
turkey sausage

cooked and chopped

shredded cheese

sour cream
GARNISHINGS:
fresh herbs

chopped

favorite salsa

avocado

sliced

pumpkin seeds

hemp hearts
Instructions
For the avocado mixture, add 1/2 large avocado to small bowl along with 1 tbsp favorite salsa, mash with back of a fork untill well combined, then set aside.

Add 1 tbsp olive or coconut oil to large sauce pan, followed by minced garlic and onion. Cook over medium heat for 2-3 minutes until garlic starts to gently brown and onion becomes somewhat translucent.

Add diced sweet potato and gold potato, stir and cook another 1-2 minutes, then add the zucchini, kale, and all seasonings, and cook another 5 minutes or until all veggies are tender. Stir occasionally throughout cooking time.

While the veggies cook, add two eggs to a small bowl, sprinkle with salt and pepper if desired, then whisk. Heat a small round skillet over medium heat, spray with nonstick cooking spray and add two whisked eggs to pan. Cook 2-3 minute until the bottom side is cooked, then flip.

Spread half of the avocado mixture on 1/2 of the round omelet while still in the pan. Add half of veggie mixture, along with any dairy/protein add ins you'd like, then flip top half off the omelet so it covers the veggies, see photos, and cook another minute or two. Remove from pan.

Spray the small round skillet a second time with nonstick cooking spray, add the other two eggs to small bowl with salt and pepper, whisk, then repeat process. Cooking eggs only for 2-3 minutes, flip and add avocado mix, veggies and any optional add-ins, and cook another 1-2 minutes. Remove from pan.

Once both omelets are done, garnish with fresh herbs, salsa, avocado, pumpkin seeds and hemp hearts - enjoy!
Nutrition
Serving:
1
omelet
|
Calories:
367
kcal
|
Carbohydrates:
29
g
|
Protein:
17
g
|
Fat:
27
g
|
Saturated Fat:
6
g
|
Polyunsaturated Fat:
2
g
|
Monounsaturated Fat:
9
g
|
Cholesterol:
300
mg
|
Sodium:
272
mg
|
Potassium:
879
mg
|
Fiber:
6
g
|
Sugar:
6.5
g
|
Vitamin A:
456
IU
|
Vitamin C:
230
mg
|
Calcium:
39
mg
|
Iron:
18
mg
The post Southwest Veggie Omelet | GF + DF appeared first on Lemons and Basil. Copyright © 2014 Lemons and Basil