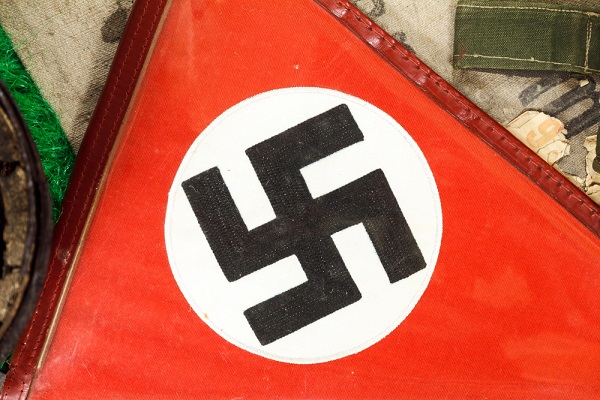 Image via Dennis van de Water / Shutterstock.com
A television comedy sketch has sparked backlash for featuring the Nazi swastika symbol.
In the skit, Australian broadcaster SBS' youth news show The Feed poked fun at failed at-home haircuts that people might have attempted during the
coronavirus
lockdown.
Comedians Jenna Owen and Vic Zerbst got themselves buzzcuts by celebrity stylist Alex Lee. However, after Zerbst hair was shaved off, it was discovered that she had a swastika-shaped birthmark on her head.
In the clip, the hairstylist said, "Can I just say, I do find that symbol very racist and we do not tolerate that sort of hate here." Zerbst responded that she was Jewish and now looked like a "freaking bald Nazi," further explaining that she needed to wear a hat for fear of getting "bashed."
The clip received negative reactions from viewers after it was uploaded to the show's Facebook page. Chairman of the Anti-Defamation Commission Dr Dvir Abramovich called the skit "thoughtless, immoral and insulting," before calling on SBS to apologize.
Dr Abramovich called the swastika a "symbol of pure evil and mass murder," and said that using it on shows as "cheap gags" displayed a "lack of understanding and respect."
"The Nazi swastika represents not only the suffering of the victims, but the industrial liquidation of six million Jews in gas chambers and in death camps," he said. "To squeeze hurtful comedy at the expense of those who have endured enough and to place this satanic emblem of on the head of an actor playing a Jewish person is indefensible."
[via
News.com.au
, opening image via
Dennis van de Water / Shutterstock.com
]