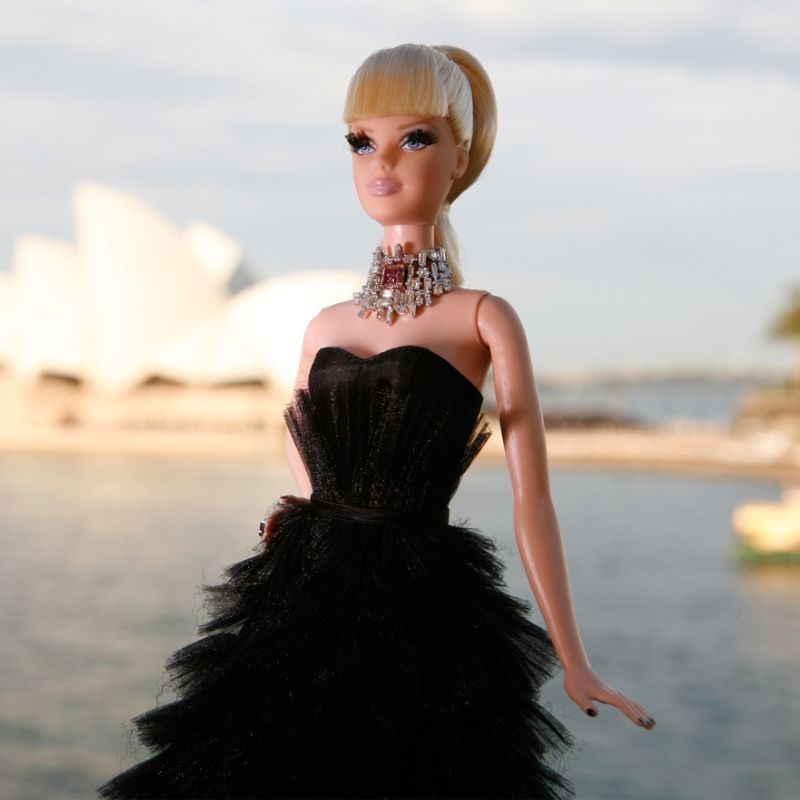 She's not just a doll – she's a part of pop culture history. Since her first appearance in 1959, the iconic fashion doll, Barbie, has become one of the most expensive and sought-after collector's items in the world.
With the American multinational toy company Mattel's innate ability to capitalise on trends, Barbie has successfully remained one of the world's bestselling toys. So much so that a 2022 Statista report stated the Barbie brand had a valuation of approximately USD 590 million. Compared to 2020, this amounted to a substantial increase of nearly USD 150 million.
As the popularity of the fashionable doll continues to rise with Greta Gerwig's Barbie, set to release on 21 July 2023, take a look at how the international phenomenon started.
The beginning of Barbie
It was on 9 March 1959, that the first Barbie doll went on display at the American Toy Fair in New York City.
Standing at 11 inches with blonde hair, Barbie's appearance was originally modelled on a German doll named Bild Lilli. It was an adult gag gift for men based on a comic strip character featured in the West German newspaper, Bild Zeitung.
The idea of the doll was born after Ruth Handler, the co-founder of Mattel, saw her young daughter play with paper dolls of adult women. Following this, Mattel bought the rights to Bild Lilli and mass-produced its own version.
Handler eventually named the doll Barbara Millicent Roberts, aka Barbie, after her daughter Barbara.
The evolution of the iconic doll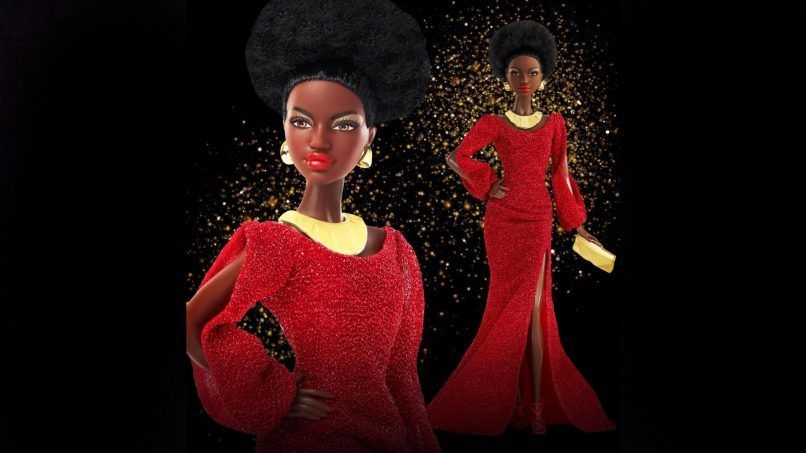 As the collectable toy started receiving enormous consumer demand, Mattel decided to extend the range. In 1961, the company released a boyfriend figurine for Barbie, which Handler named after her son, Ken. While Barbie's best friend Midge came in 1963, her sister Skipper was introduced in 1964. Additionally, the original doll herself got an African American incarnation in 1980.
For years, the brand maintained about 90 per cent market share in the doll market sector. However, the collectable faced its first serious competition after the appearance of Bratz, the doll "with a Passion for Fashion", in the 2000s.
Even though Barbie's sales did not have extensive growth since then, they still amount to more than a billion dollars annually. According to Encyclopaedia Britannica, Mattel estimates two Barbies are sold every two seconds somewhere in the world.
Over the years, Mattel has also worked to promote inclusivity by expanding the definition of Barbie. Be it the 1969 release of Christie, the first Black Barbie, or 2016's first Barbie with a hijab, the collector's item no longer adheres to limited skin tones and body types.
That's not all. Barbie has also made her mark as a virtual actress after featuring in a series of animated films starting with Barbie in the Nutcracker in 2001. Currently, the doll is all set for her first live-action movie starring Margot Robbie and Ryan Gosling.
Take a look at the world's most expensive Barbie dolls
Barbie by Stefano Canturi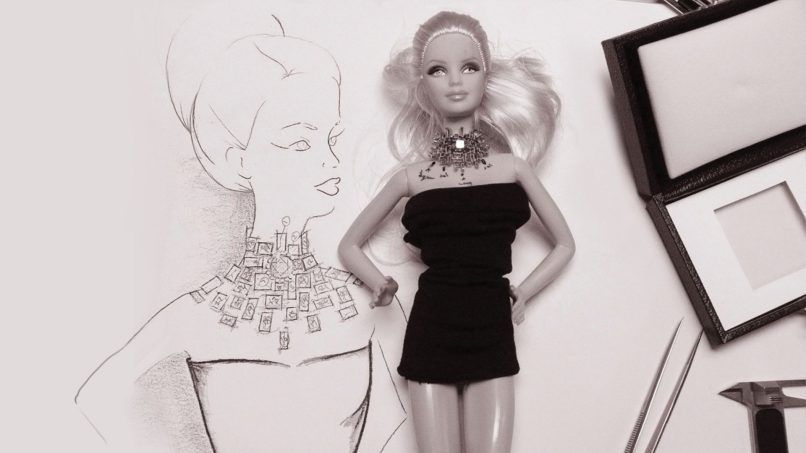 Acclaimed Australian jeweller Stefano Canturi's custom-designed masterpiece was first released on 4 May 2010, during Australian Fashion Week.
The 11.5-inches doll is clad in a strapless black evening dress and elegant pink peep-toe stilettos. However, the highlight of the Barbie is the Cubism necklace featuring a rare one-carat Argyle pink diamond set amongst three carats of Canturi signature 'Cubism style' white baguette and carre cut diamonds.
According to Guinness World Records, this one-of-a-kind Barbie was sold in an auction at Christie's New York on 20 October 2010 for USD 302,500 approximately. After the auction, she became the most expensive Barbie doll in the world, a record previously held by Barbie in 'Midnight Red'.
Barbie by Stefano Canturi was auctioned without reserve and all profits from the sale were donated to The Breast Cancer Research Foundation.
Pink Diamond Barbie
Designed by iconic fashion duo — Phillipe and David Blond of The Blonds — in collaboration with Mattel's designer Bill Greening, this Barbie doll is decked up in pink diamonds from head to toe.
The diamond-encrusted doll is a limited edition toy figure and was auctioned at Charity Buzz in 2012 to support the MAC Aids Fund organisation. At that time, she had an estimated value of USD 15,000 approximately.
The figurine wears a mini fuchsia-pink corset dress, which is hand embellished with pink diamonds. Her other accessories include pink diamond studded high-heeled pumps, earrings, a bracelet and a sparkling ring. A luxe full-length light-pink faux fur coat completes her look.
The Barbie doll was also endorsed by American socialite Paris Hilton for The Blonds show in the Spring/Summer 2013 New York Fashion Week.
Barbie in 'Midnight Red'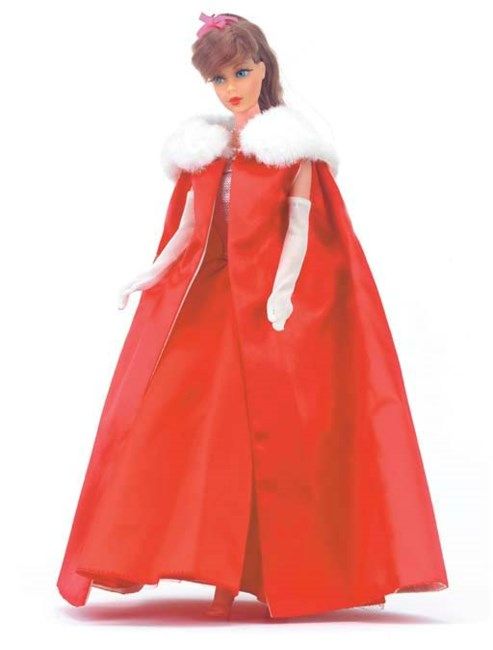 Soaring past its low presale estimate, this 1965 Barbie was sold to an anonymous bidder for approximately USD 11,178 on 26 September 2006. She was a part of the auction, Barbie: 1959-2002 the Ietje Raebel and Marina collection, at Christie's South Kensington.
With a brunette twist 'n' turn head, hair tied up with a ribbon and a straight-legged silhouette, the vintage doll is draped in a long midnight red outfit, a red cloak with a white fur collar, and long white gloves.
The ensemble is a unique red version of Barbie's outfit No.1617 'Midnight Blue'.
Barbie in 'Gala Abend'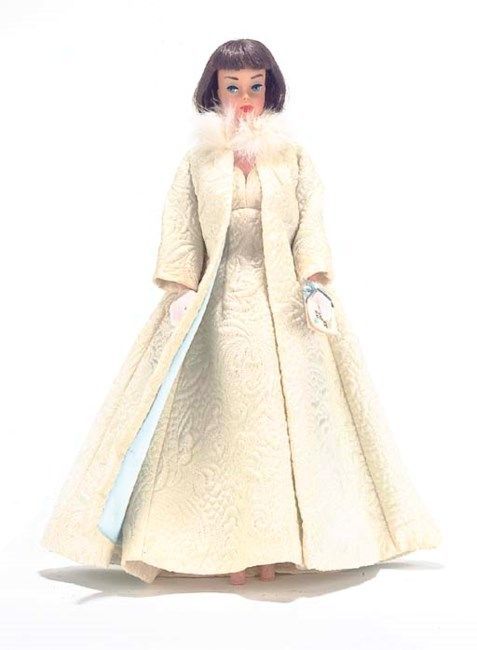 An unmissable highlight of Mattel's Barbie collection, this vintage doll dates back to 1965 and resembles the Japanese high-colour dolls.
With brunette American girl hair and straight legs, she wears one of the most sought-after evening gala gowns in the Mattel collectable fashion world. Her lush textured white coat with a fur neckline represents the peak of Barbie's glamour and elegance.
The doll was sold for nearly USD 8,948 in 2006.
Barbie in 'Midnight Pink'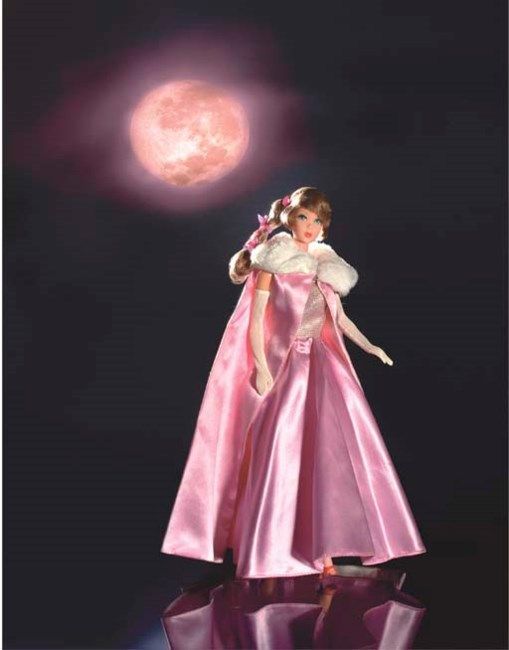 This expensive Barbie in 'Midnight Pink' was first unveiled in 1965 and fetched a whopping price of USD 6,263 during its auction in 2006.
The doll's features include a 'Talking Barbie' style head, lashed eyes and straight legs. Her highlight was the light brown hairstyle tied with pink ribbons.
Her quintessential midnight pink gown and white fur-collared cloak captured pure elegance. Other accessories include long white gloves and pointed-toe stiletto pumps.
No.1 Barbie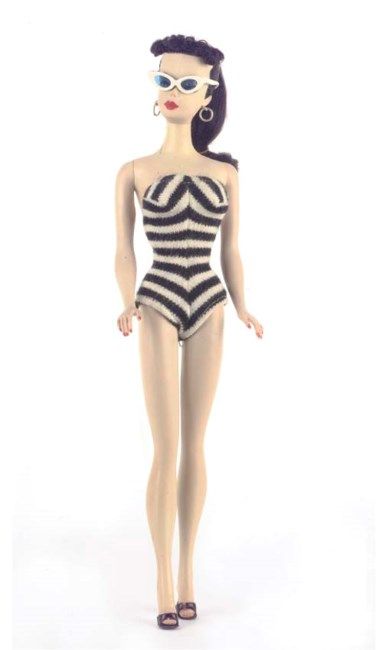 This was the first-ever Barbie doll to be introduced by Mattel in 1959.
The figurine sports a neat brunette ponytail, curly bangs, distinctive white irises and pointed eyebrows and holed feet fitted with metal cylinders. Her zebra-printed swimming outfit is paired with hooped earrings and chic black sunglasses.
The doll offered for auction at Christie's in 2006 had suffered from minor white fading, leg marks and chipped nail paint. However, the minute injuries didn't stop connoisseurs from offering a staggering price to secure her. The curvy doll fetched a hefty price of USD 3,579.
The Bob Mackie Barbie doll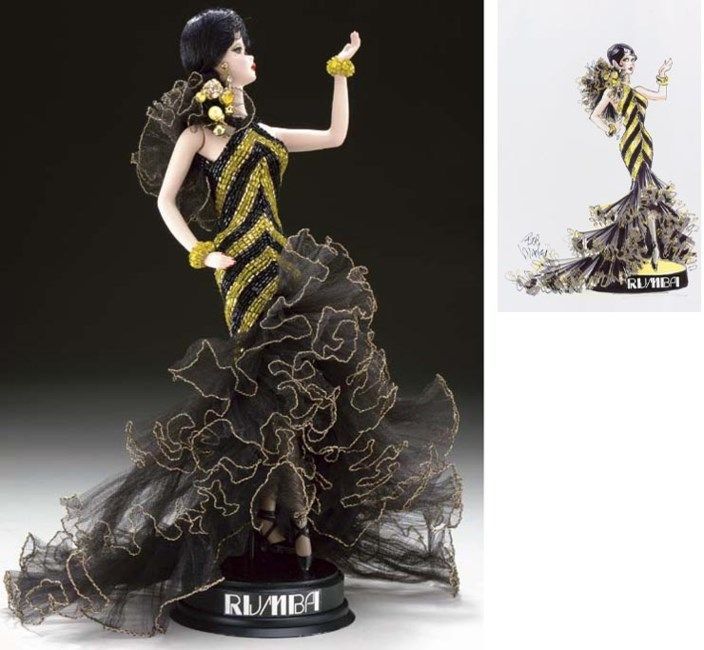 This vintage Barbie doll was part of the 'Mackie costume & couture from Bob Mackie' live auction held at Christie's London in 2005.
Thanks to the American designer's signature flair, the custom-made doll with her extravagant attire fetched a hefty price of nearly USD 2,640.
One of the most expensive Barbie dolls ever created by Mattel, the porcelain Rumba Barbie doll prototype wears a black and gold rumba gown with an iconic flounce-fashioned hem. Additionally, the figurine also comes with a signed printed facsimile costume design by Bob Mackie.
Karl Lagerfeld Barbie® doll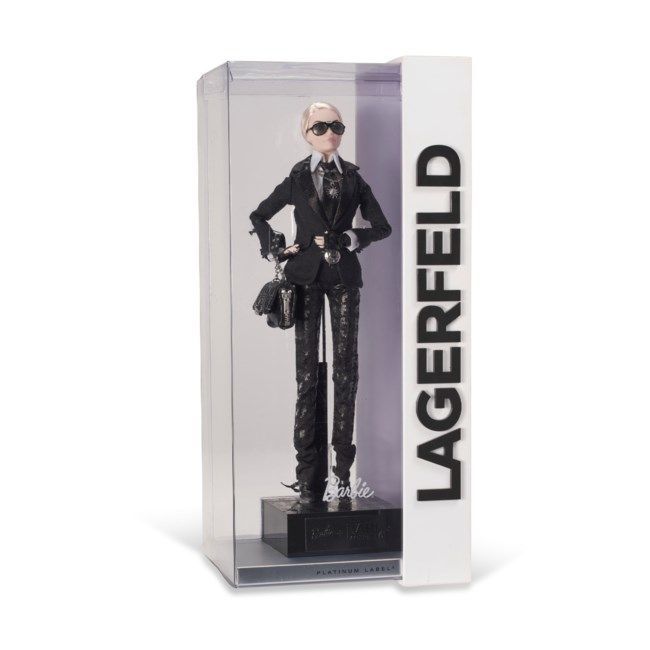 The limited edition collector Barbie was created by Mattel's designer Robert Best in collaboration with Chanel's former creative director, Karl Lagerfeld.
Launched as a part of Barbie's 55th birthday celebration in 2014, this expensive Barbie doll borrows from Lagerfeld's signature silhouette. She is clad in tailored black jacket, white high-collared shirt and black trousers.
Also known as Barbie Lagerfeld, the doll was sold the same year for around USD 1,008 at Christie's auction house in London. Her offered pre-sale estimate range was USD 800 to USD 1,200 approximately.
Barbie in 'Campus Sweetheart'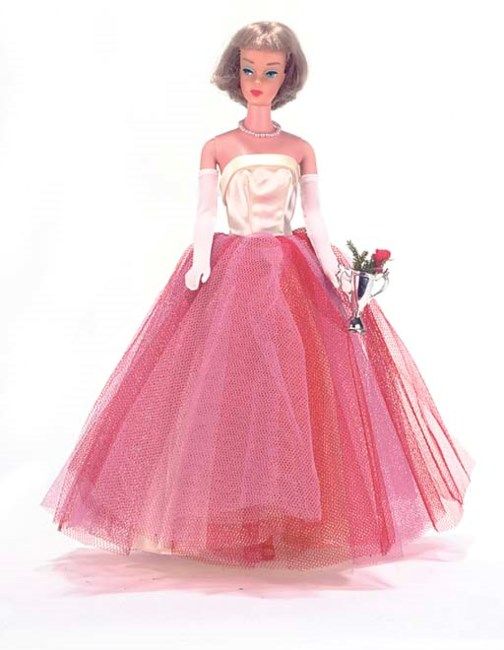 This exclusive Japanese market high-coloured collegiate Barbie celebrates the classic college homecoming.
Clad in formal cream satin and pink netting attire, faux pearls and opera-length gloves, the doll exudes luxury. The campus sweetheart also carries a bouquet of roses and a silvery keepsake trophy as per homecoming tradition.
She went under the hammer during Barbie: 1959 – 2002 the Ietje Raebel and Marina collection sale held at Christie's London auction house in 2006. Her final selling price was USD 1,641 approximately.
Barbie in 'Shimmering Magic'

Another rare Japanese market high-colour Barbie, this toy came out between 1966 and 1967. The doll is popular for her ash-blonde hair and outrageous hat adorned with a frill of silvery net and red roses.
Her 'Shimmering Magic' attire consists of a silver sheath dress, red satin coat, silver purse and red closed-toe pumps.
The doll has an estimated worth of USD 1,342.
(Hero and featured image credit: Stefano Canturi)
The post 10 of the most valuable Barbie dolls of all time appeared first on Lifestyle Asia Hong Kong.